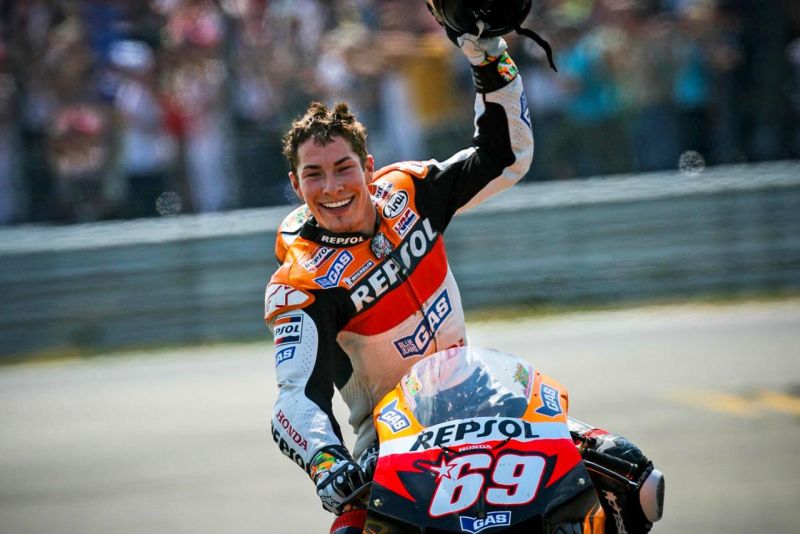 May 22, 2017 will always be remembered as the day the world of motorcycle racing lost one of its favourite sons. Former MotoGP World Champion, Nicky Hayden succumbed to his injuries following a cycling accident in Riviera di Rimini.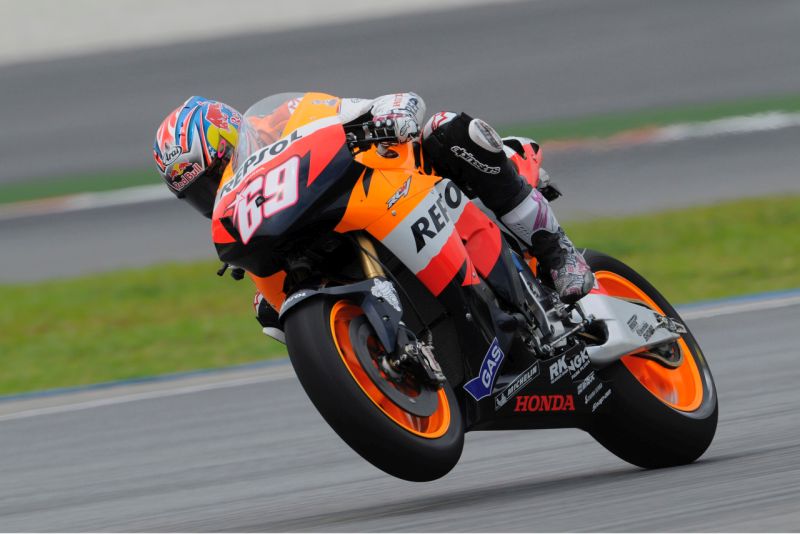 Nicky Hayden was known for his charisma and composed nature in addition to his racing prowess. Given the fact that he was born with a natural talent for racing, it was his work ethic that set him apart from his peers. Nicky was always known for the amount of hard work he put into backing up his dreams. All the glory of a racing weekend aside, Nicky was the type of person who would slog it out in the gym, spend innumerable laps for testing and an equally mind-blowing amount of time in studying the data he had collected. In addition to his humble and hard-working nature, he was equally popular with his fans and sponsors alike due to his courteous demeanour. His dedication and commitment to the sport was appreciated by his family, team and fans.
He was born on July 30, 1981 in Owensboro, Kentucky into a family of motorcycling enthusiasts who loved racing. His natural talent for racing does not come as a surprise given that both his parents (Rose and Earl Hayden) used to race on dirt tracks. The Hayden children (Tommy, Jenny, Nicky, Roger, and Kathleen) followed suit and took to racing at a very early age. Nicky began riding at the age of three and commenced racing a couple of years later. The family used to practice on a dirt track they had on their property, under the watchful eye of Earl Hayden and his stopwatch. The family had limited resources and their main source of income was from the used-car dealership run by his father. However, his parents' undying support made sure that the kids were well-supported in their love and passion for racing. Sometimes, wandering off far from home in search of tougher competition.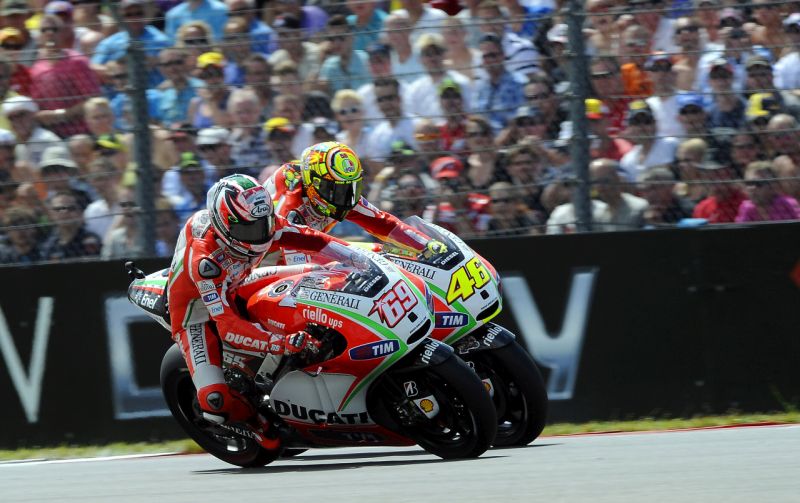 Nicky insisted on faithfully sticking to the number 69 for most of his racing career as it was the number his father used during his racing days. Earl used to joke that he chose the number 69 because he wanted a number that could be read even if he was upside-down after a crash. He honed his skills on the dirt track until 1996. In 1997, Nicky turned 16 and made the decision to follow his older brother, Tommy, into AMA racing. He spent no time slouching in the AMA series as he quickly racked up a reputation for himself; ultimately landing the AMA Supersport Championship in 1999. This catapulted him into the powerful factory Honda set-up in 2000. A relationship that would continue into his MotoGP career.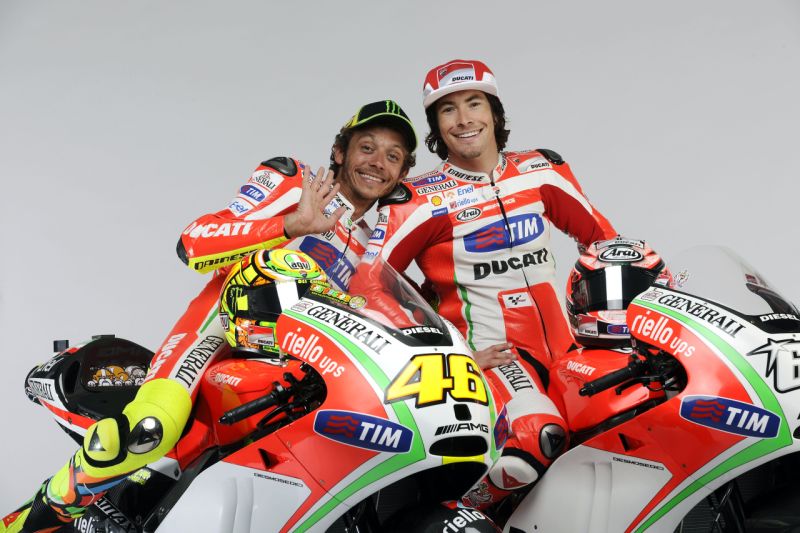 He followed it up by becoming the AMA Superbike champion in 2002. Nicky Hayden was the youngest person to earn that title. The following year he entered the world of MotoGP as a teammate to then defending-world-champion, Valentino Rossi with the Repsol Honda factory team. That was an achievement in itself because most rookies enter the premier class as riders in satellite teams. In his first year in MotoGP he finished fifth in the championship and earned the 'Rookie of the Year' award. In 2006, amidst much drama and excitement, Nicky Hayden clinched the MotoGP World Championship (he remains the latest American to do so) thus ending Valentino Rossi's winning streak. He won the championship because he performed consistently in all the rounds in the season. He stayed with Honda for another couple of years before making the choice to move to Ducati. He raced for Ducati from 2009 to 2013. In 2011, he was joined for a couple of years by his former teammate, Valentino Rossi, who made the move from the factory Yamaha team to Ducati. He continued his MotoGP career by racing for Aspar Racing Team from 2013 until the end of the 2015 season. Shortly after he announced his retirement from MotoGP, the FIM named him a 'Legend' in November 2015.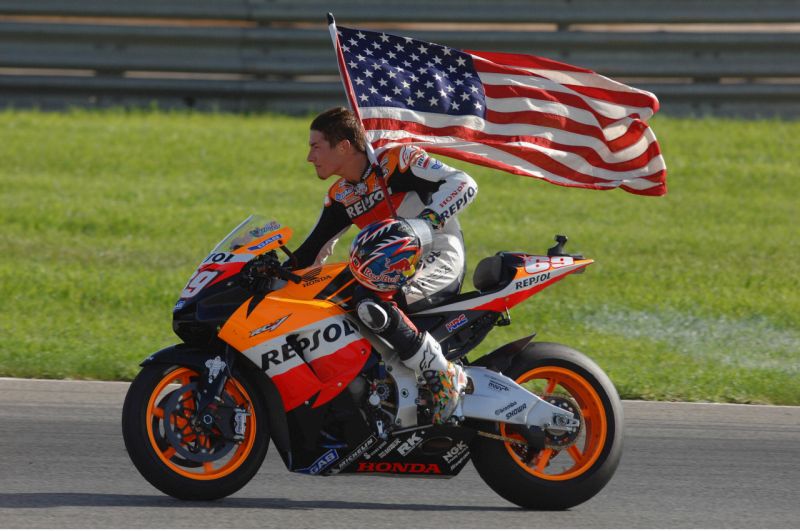 Having announced the end of his MotoGP career at the end of the 2015 season, he made a move to WorldSBK where he quickly earned podiums and a win in his rookie year in the competition. He was the first MotoGP Legend to make a comeback to MotoGP as a replacement rider in Aragon (for Jack Miller) and Phillip Island (for Dani Pedrosa). Earlier this month, Nicky Hayden raced for the last time in his life; for the Red Bull Honda World Superbike team at Imola, Italy.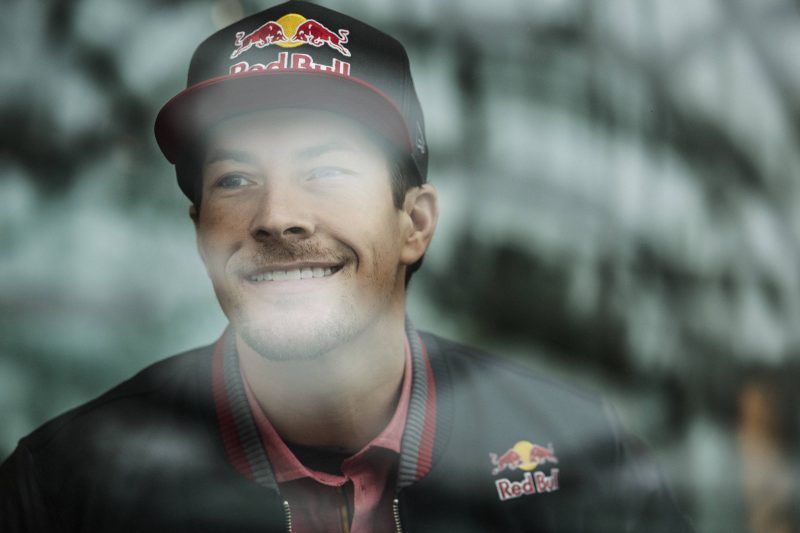 His prowess as a racer speaks for itself but Nicky Hayden will always be remembered for what he was; a talented racer who was a gentleman first and a champion second. Rest in peace, Kentucky Kid.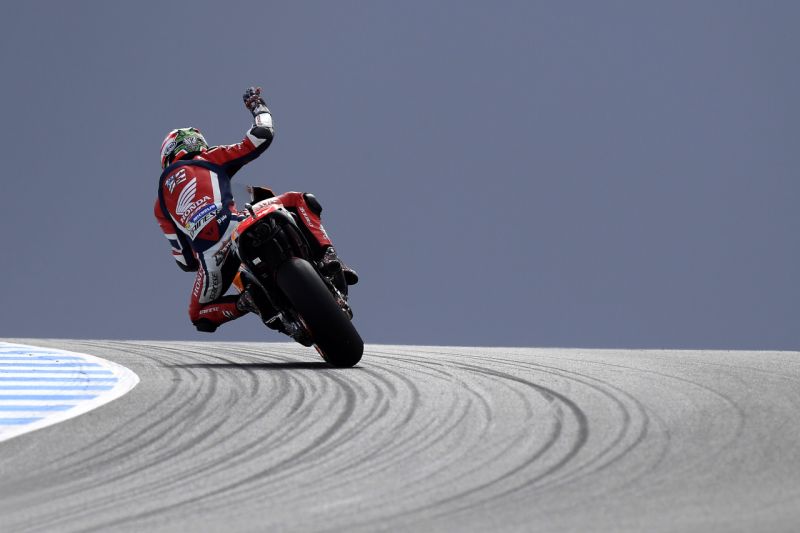 Story: Joshua Varghese