Petronas, the official lubricant supplier to the intermediate and lightweight classes, have announced new sustainable fuel for Moto2 and Moto3 starting 2024, at the Malaysian GP.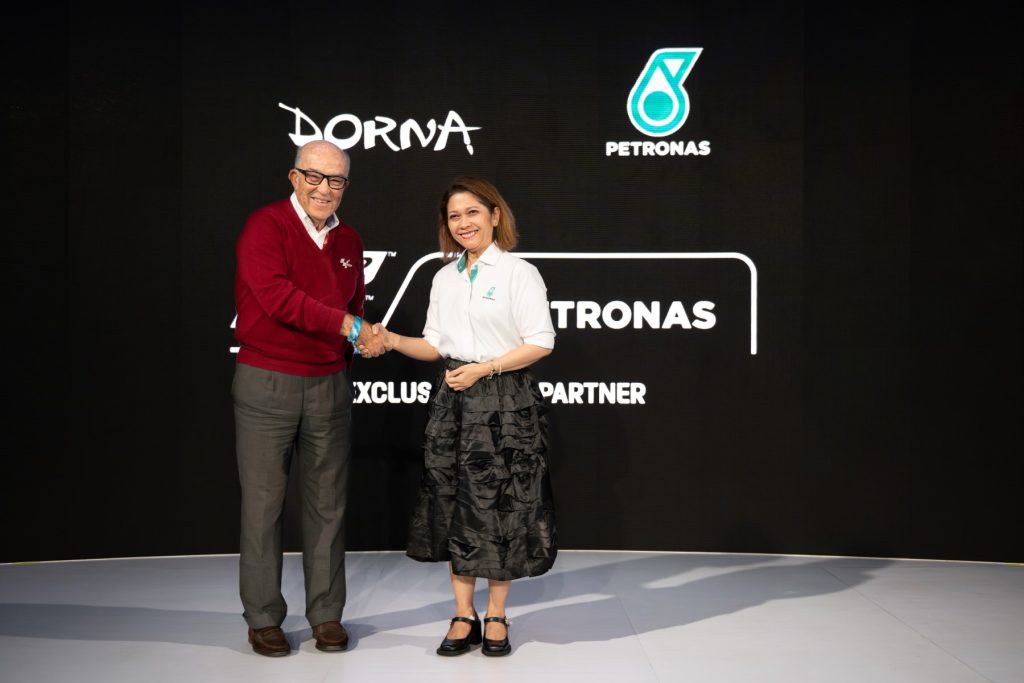 Petronas and Dorna Sports have announced their plan to use a new sustainable fuel for Moto2 and Moto3 classes, starting next season. In 2024, Moto2 and Moto3 will be solely powered by Petronas Primax Pro-Race M2 fuel formulated with at least 40 per cent non-fossil biofuel, meeting the requirements of the 2024 FIM Grand Prix World Championship regulations.
This evolution in the partnership is aligned with MotoGP's vision of powering all Grand Prix classes with 100 per cent sustainable fuel by 2027, beginning a new global era of zero-carbon fuels.
Commenting on this new move, Datin Anita Azrina Abdul Aziz, Petronas Senior General Manager, Group Strategic Relations and Communications said, "I am proud to see the partnership with Dorna Sports continue to evolve, as we work together towards a lower carbon future for the sport. For Petronas, the development of sustainable fuels is key in unlocking new opportunities as we look to redefine ourselves in the face of this energy transition. This key milestone highlights the shared commitment of both Petronas and Dorna Sports to create a pathway to a lower carbon future and together with our partners, we will keep pushing boundaries with our Fluid Technology Solutions."
Carmelo Ezpeleta, CEO of Dorna Sports said, "2024 marks the start of a new era for motorcycle Grand Prix racing as we take the first step towards a new global era of zero-carbon fuels. Working with a world-leading partner like Petronas to make this a reality in Moto2 and Moto3 is fantastic for us, ensuring both classes continue to have incredible performance at the same time as using a minimum 40 per cent non-fossil fuel, using the paddock as a testing ground before these technologies reach real customers on the street. This is our ethos, too – MotoGP is the pinnacle of two wheel racing, and our sport drives innovation from the top. Working with Petronas, we are confident Moto2 and Moto3 will continue to do just that from 2024 onwards."
Story: Alshin Thomas
Also read: Ultraviolette F99 Revealed; International-spec F77 Launched