KTM Powerwear has a range of apparel and motorcycle clothing for every member of the family
Every biker hoping for a career in two-wheeled hooliganism knows KTM. With products like the 200 and 390 Dukes and the RC twins, it's difficult not to be on the wish-list of most riders. But did you know that the company's apparel creation arm – KTM Powerwear – actually has a range of products to turn your entire family orange. For details of these products log on to http://www.ktm.com/powerwear/
Two 4 Ride Jacket
This street wear light riding jacket is breathable yet wind- and water-proof, thanks to its integrated Z-liner. The cool looking jacket also features a mesh lining throughout for enhanced comfort. For protection it gets removable shoulder and elbow armour; if you want enhanced protection then there is a pocket for a back protector. Needless to say, it gets top-class YKK zippers for easy opening and closing while reflective transfer points round off the list. A female version of this jacket is also available.
Girls' Leather Jacket
This stylish leather jacket for the fair sex features an old-school design with an asymmetric zipper. But in an Austrian twist to this classic design, KTM have cleverly crafted this jacket using a combination of soft sheepskin (for the torso) and cotton twill (for the sleeves) to give it a contemporary and modern touch. It's available in five sizes, ranging from XS to L.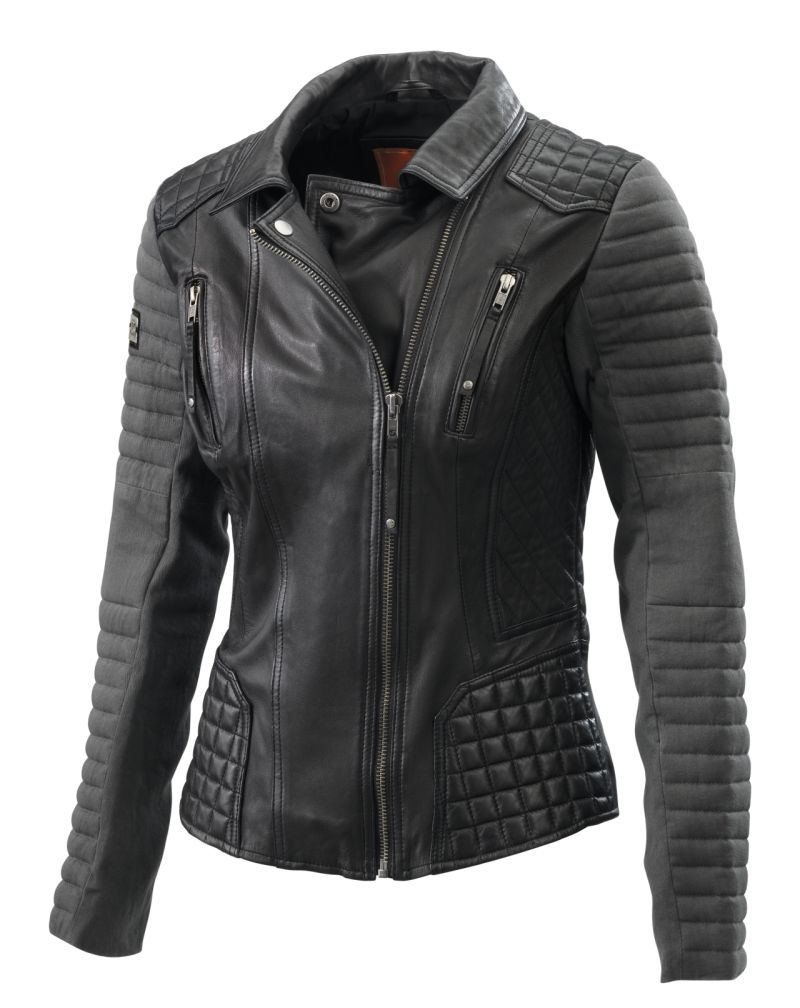 Be Orange Watch
This vibrant orange watch will leave no one in doubt where the wearer's loyalties lie. Crafted from 100 per cent plastic and featuring a stainless steel case, the watch is waterproof up to five ATM. The dial is 48 millimetres in diameter and features a rotating bezel.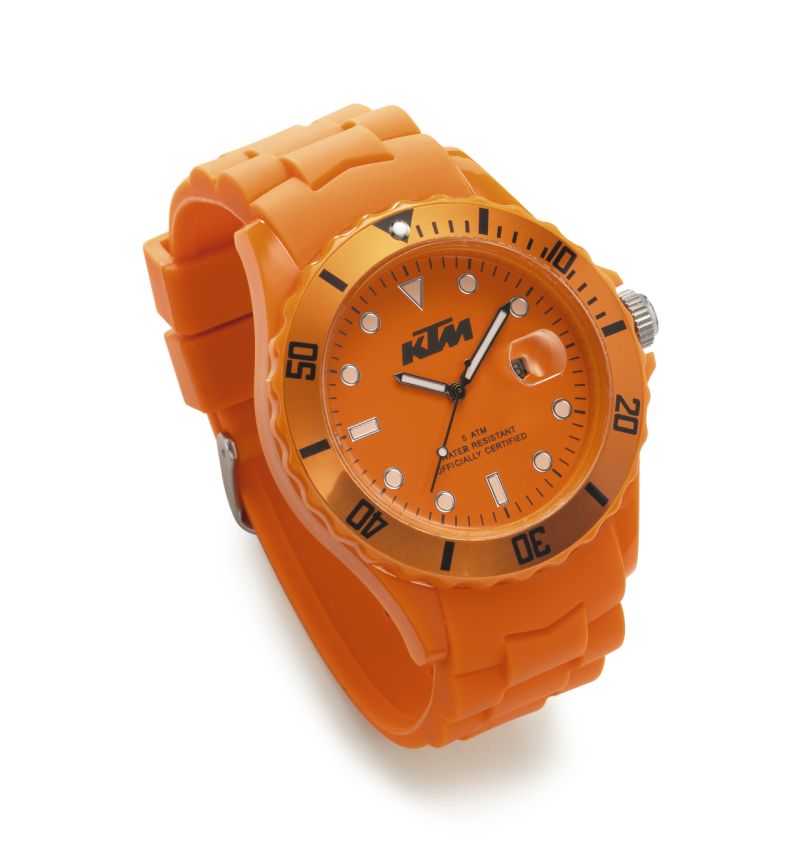 Dirt-O-Meter Rubber Boots
Even the Arch Duke would want this pair of trendy wellingtons. Don them and it's the same as wearing your loyalty on your shin. These boots made from 100 per cent poly vinyl are available in four sizes (one of which might just be yours). The coolest bit, though, is the dirt-o-meter that will let you know how much of muck you've really stepped into this time around.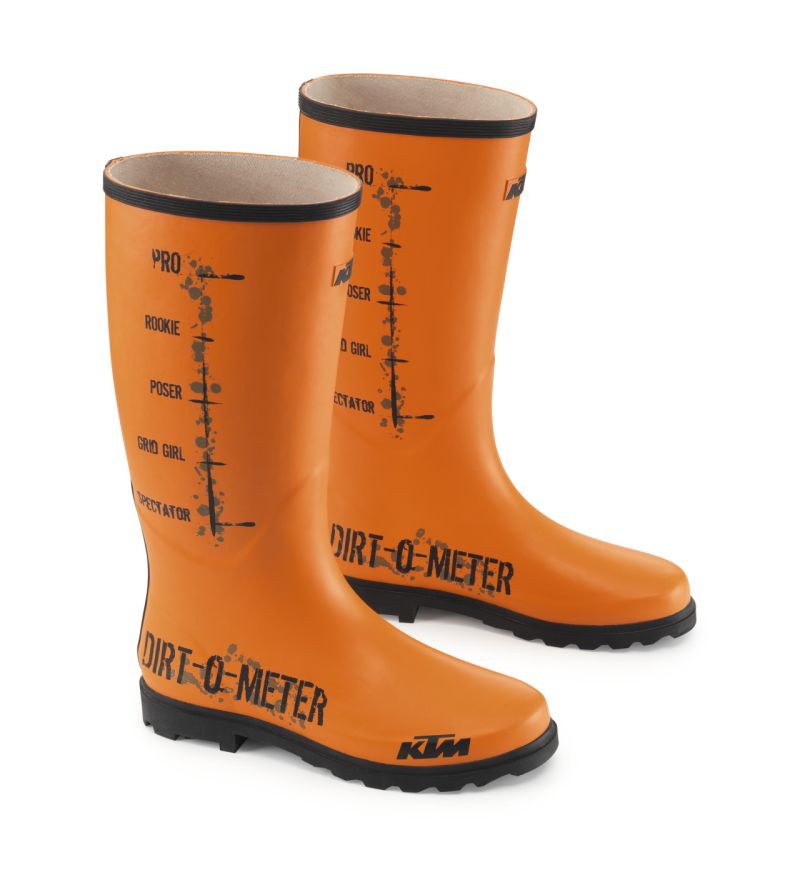 Kids' Gravity-FX Pyjama
If the entire family is going to swear two-wheeled allegiance to Austria then the legacy can be maintained with this cute pyjama set for the young ones. Crafted from 100 per cent cotton for cool comfort at all times, these biker pyjamas are available in five sizes, from XXS to L.