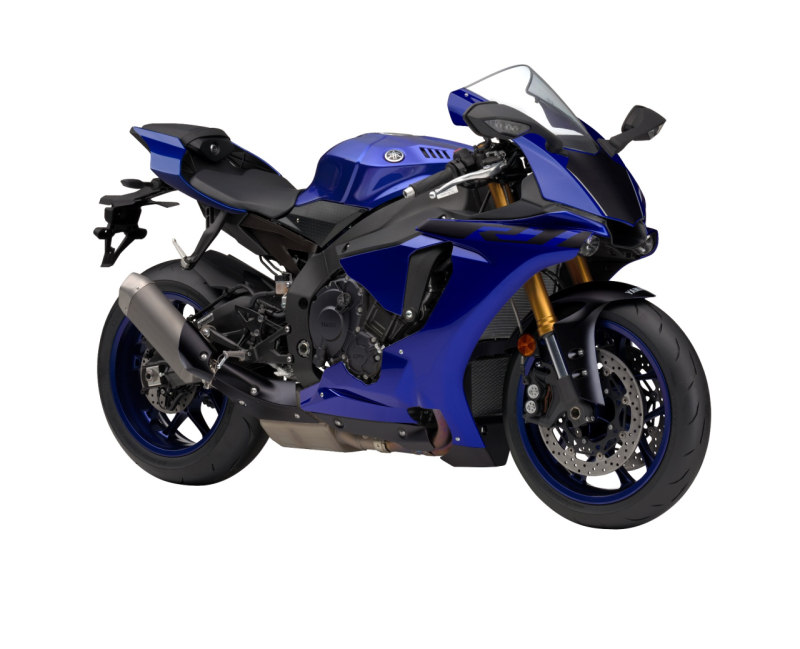 The flagship Yammie that shares components with Vale's (and Viñales's) YZR-M1 MotoGP bike is here, and comes with a price tag of Rs 20.73 lakh (ex-showroom).
The YZF-R1 has long been Yamaha's poster child, and a literal poster bike for enthusiasts the world over. The fully-faired, litre-class, track-devouring demon superbike  from Japan has long been associated with the pinnacle of motorcycling available for mass consumption. Indian fans have been salivating at the the latest iteration from this much vaunted lineage ever since it broke cover at international shows earlier in the year, and now, finally, the bike has be launched in our market as well.
As is traditional, the R1 is powered by an in-line four displacing 998-cc. The engine produces a massive 200 PS without ram air, and comes with Yamaha's proprietary cross plane technology. What does this tech, borrowed from the YZR-M1, do? In the brand's own words, " its cross plane crankshaft gives an uneven 270° – 180° – 90° – 180° firing sequence for high levels of linear torque with outstanding traction." Other standout features include a bespoke aluminium Delta-box frame, a new QSS or Quick Shift System, a more progressive Lift Control System and lightweight magnesium wheels. All that power, hi-tech performance bits, and a wet weight of 199 kg? Now that's a recipe for seat-of-your-pants high-speed mayhem.
Speaking at the launch, Roy Kurian, Senior Vice President, Sales and Marketing, Yamaha Motor India said, "The new YZF-R1 model will strengthen Yamaha in its superbike segment in Indian market. It inherits its technology from Yamaha's racing machine YZR-M1. This model also highlights Yamaha's improved aerodynamics which posts it closer to the MotoGP attributes, and which is a rare potential available in today's market. Yamaha plans to increase its market share in supersports segment as the new YZF-R1 is expected to attract the younger racing enthusiasts."
Coming in via the CBU route, the R1 is available in two colour options (Tech Black and Yamaha Blue). So if you want to ride a bike that is steeped in performance heritage and shares a few underpinnings with Rossi's racer, its time to dust off the old cheque book.