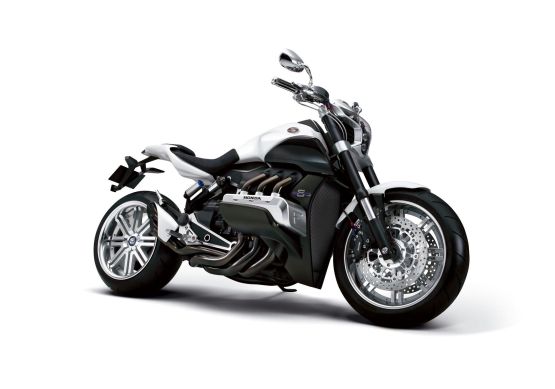 Of late, there has been news making the rounds that Honda are all set to debut a naked power cruiser: the Gold Wing F6C. Rumour has it that this particular bike is set to based on the Honda EV6 Concept; shown . Honda officials have stated that the new Gold Wing is set to fill-in the gap between the CTX1300 and the Gold Wing F6B under the manufacturer's 2014 product portfolio.
The rumoured Honda Gold Wing F6C will sport a low cruiser like stance and will be much lighter in comparison to its siblings. However, the new Gold Wing will sport the same engine as the standard F6B model – Honda's reliable 1,832cc six-cylinder engine – which will be tuned to produce a lower 108 PS, but a higher 157 Nm of torque.
More good news for future buyers is that despite being built off the Gold Wing platform, the new F6C is stated to be almost 70 kg lighter than the Honda Gold Wing GL1800, which should bring it in around 340 kg kerb. This would mean that the F6C, with its naked approach, will also be 45 kg lighter than its fully-faired sibling, the F6B.
Honda head honchos have also revealed that the F6C's chassis will be made from an aluminium mult-box twin-spar frame, with the GL1800 engine mounted as a stressed member. Honda designers are giving more emphasis on the subframe and a low pillion seat, all in an effort to maintain rider stability at low speeds and to improve handling at higher velocities.
All in all, the new Honda Gold Wing F6C is set to be target those rider groups who will be looking for a lighter, sportier and easier to maneuver Gold Wing. We expect to see the 2014 Honda Gold Wing F6C officially debut in a couple weeks' time. Stay tuned for more updates.
Story: Sayem Syed