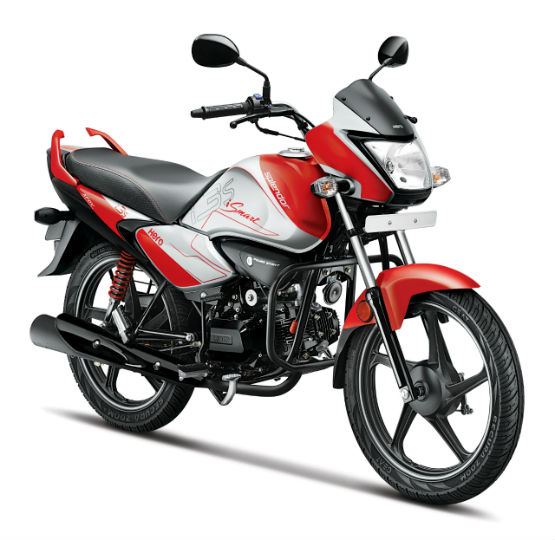 Indian motorcycle behemoths Hero MotoCorp have introduced their latest entrant to the 100cc two-wheeler market segment – The Splendor iSmart. The iSmart is powered by the same 7.8 PS 100cc 4-stroke engine as the regular Splendor, but boasts of one major technological feature that has never been seen in the two-wheeler market ever before, a technology they call i3S. This i3S technology is basically an idle stop and start system. This system kills the engine when it idles in situations like when the rider is waiting at a traffic signal, and automatically switches it on again when the clutch is pumped. Similar technology has been applied to cars for a long time, and the primary benefit of a stop-start system such as this is an increase in fuel economy figures. Something that fits right in with the USP of small-engined two wheelers such as the Splendor to begin with.
Anil Dua, Sr. Vice President, Hero MotoCorp alluded to this cutting edge technology at the launch, he said, "Delivering on our commitment to bring revolutionary technologies that will transform the two-wheeler market, we have launched Splendor iSmart which is a great combination of style, performance and safety. Our customers will love the new i3S technology which makes this motorcycle truly smart, giving them more for every drop of fuel.  We have applied for a patent for this technology which may be later extended to several other models."
The Splendor iSmart has been priced at Rs 47,250 (ex-showroom Delhi) and Rs 49,967 (ex-showroom Mumbai), and is available in four different colours.
Story: Harket Suchde