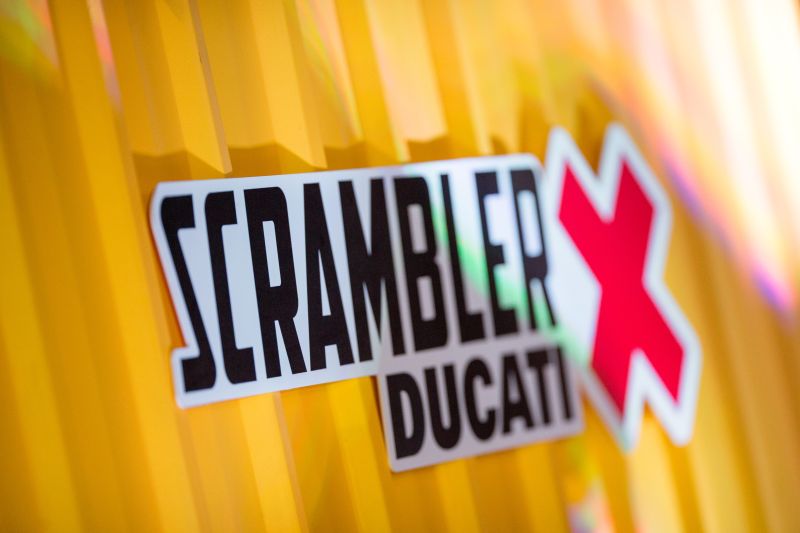 Italian marque Ducati is looking to expand their Scrambler and Multistrada model lines. Good things are just around the corner
With the success of its recently-launched Scrambler sub brand, Ducati seems to be working on building the line up with new variants. Sources claim that in the pipeline for 2017, we can expect to see at least two new versions, the Scrambler CR and Scrambler DS. The suffixes seem to indicate a Café Racer (CR) as well as a Dual Sport (DS), to expand the line up of models powered by the punchy air-cooled 803 cc v-twin engine. We would expect the CR to sport rear set footrests, lower handlebars or clip ons and maybe a different tank, while the DS would obviously have longer suspension travel at both ends, maybe have a reinforced chassis and be equipped with sturdy crash protection.
In addition to the expected expansion of the Scrambler range, rumour has it that Ducati may also have a smaller Multistrada in the pipeline, powered by the new, Euro4-compliant 939 cc engine, which is also set to do duty in the 2017 Monster. We think a smaller, lighter Multi makes sense, especially for shorter riders with adventure touring aspirations who are put off by the 1200 cc Multistrada's massive dimensions and weight. A slightly smaller machine with a more manageable seat height may be just the thing to get this demographic onto the Ducati bandwagon. Such a machine could ideally slot in between the rumoured 803 cc Scrambler DS and the bigger Multistrada 1200. Guess we'll just have to wait 'til next year to find out.