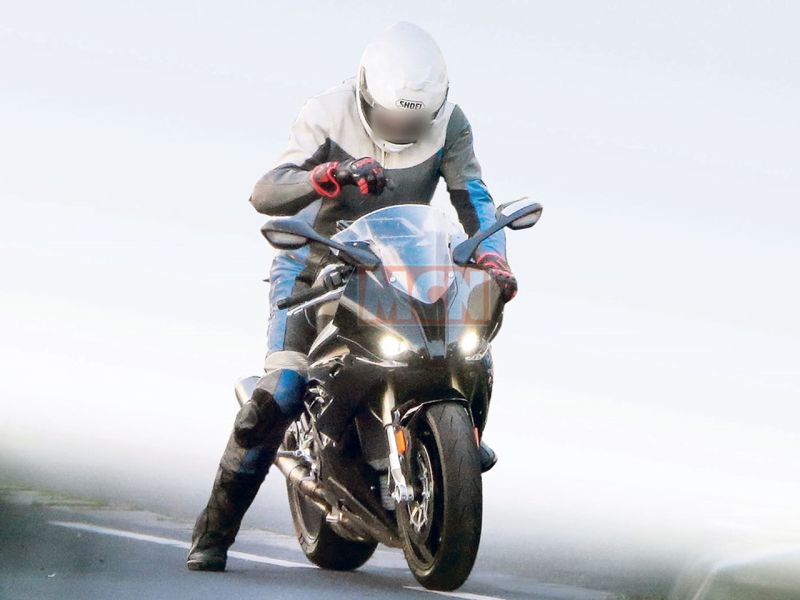 BMW Motorrad are all set to heat things up in 2019 with an all-new S 1000 RR. The current year has been eventful for superbike enthusiasts with new launches from Honda and Suzuki, while on the European side, Ducati have put an end to the Panigale range having confirmed that V4-powered motorcycles are en route. The BMW S 1000 RR has held its ground since its arrival in 2010 and now it looks like BMW are taking things to the next level.
The new version of the Bavarian bombshell has been spotted testing and it looks ground-breaking, to say the least. The new bike has adopted a drastically different styling and looks very little like the bike it is going to replace. Perhaps one of the most iconic features of the current BMW S 1000 RR are the mismatched headlamps. The new motorcycle has taken the symmetrical approach and features a pair of LED projectors mounted on either side of the familiar centrally-located air-intake. BMW have also done away with the fairing-mounted indicators which are now integrated into the mirrors.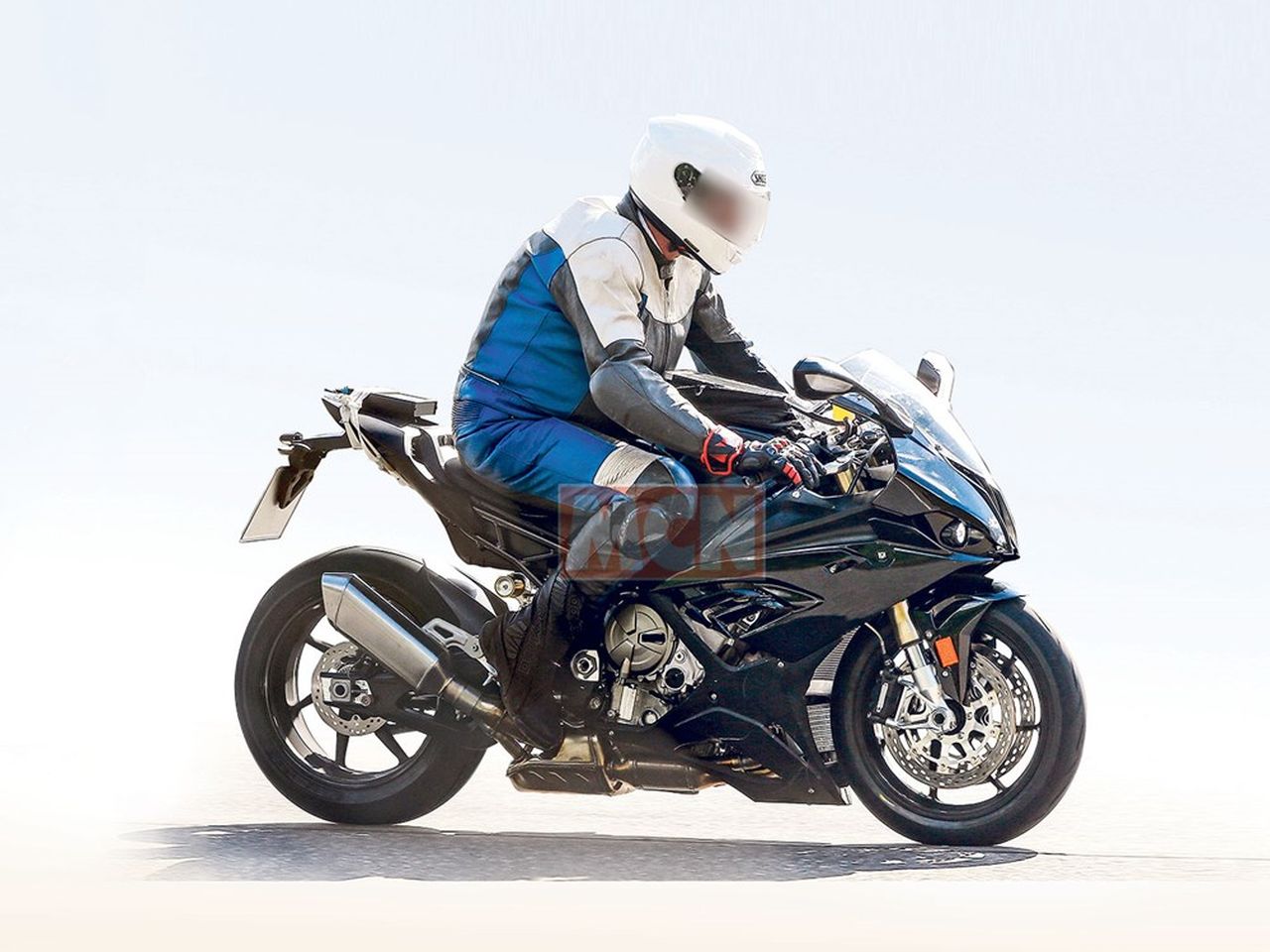 The new bike has an all-new frame, sub-frame, rear suspension, and swingarm. The shorter sub-frame means a proportionately shorter tail which makes the motorcycle look compact. From the pictures it seems that the rear shock-absorber will be electronically adjustable, probably with an evolution of the BMW Dynamic ESA (Electronic Suspension Adjustment) currently featured on the 2017 BMW R 1200 GS.
Keeping in tune with competition, this bike will also come equipped with a full-colour, high-definition 6.5-inch TFT screen – seen on the new GS – that will offer the latest in terms of user interface, phone as well as, we expect, cloud connectivity.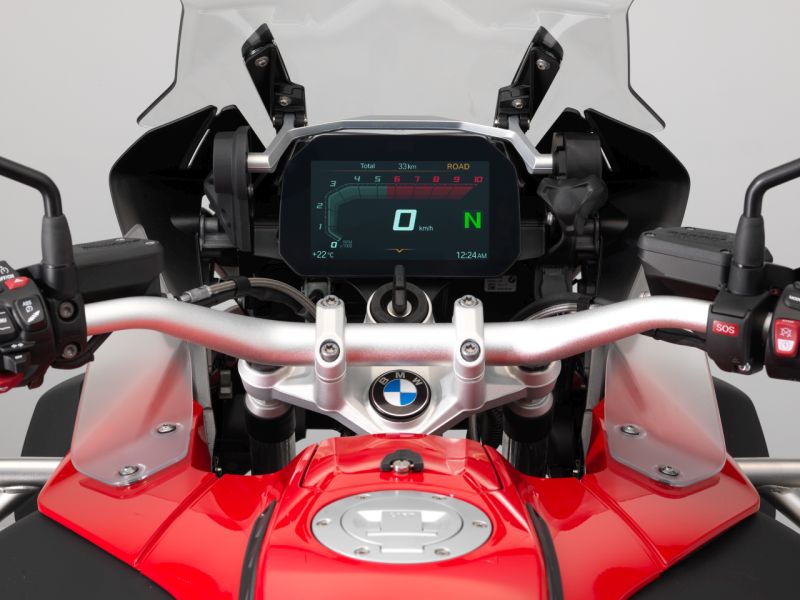 It gets better because the changes are not just skin deep. The engine is also going to be a new unit that is capable of producing power in excess of 200 PS. BMW will, in all probability, go with even more lightweight construction – inspired by the HP4 Race – in order to give the bike a power-to-weight ratio boost which will hopefully outdo the brilliance of the current S 1000 RR. One of the most surprising bits about the bike is the exhaust. The small can is a striking contrast to the huge contraptions seen on its rivals. Considering the fact that the motorcycle will have to be Euro 5- compliant at the time of its launch, have BMW found a clever way to keep pollution in check with this compact design? Looks like we will have to wait to find out.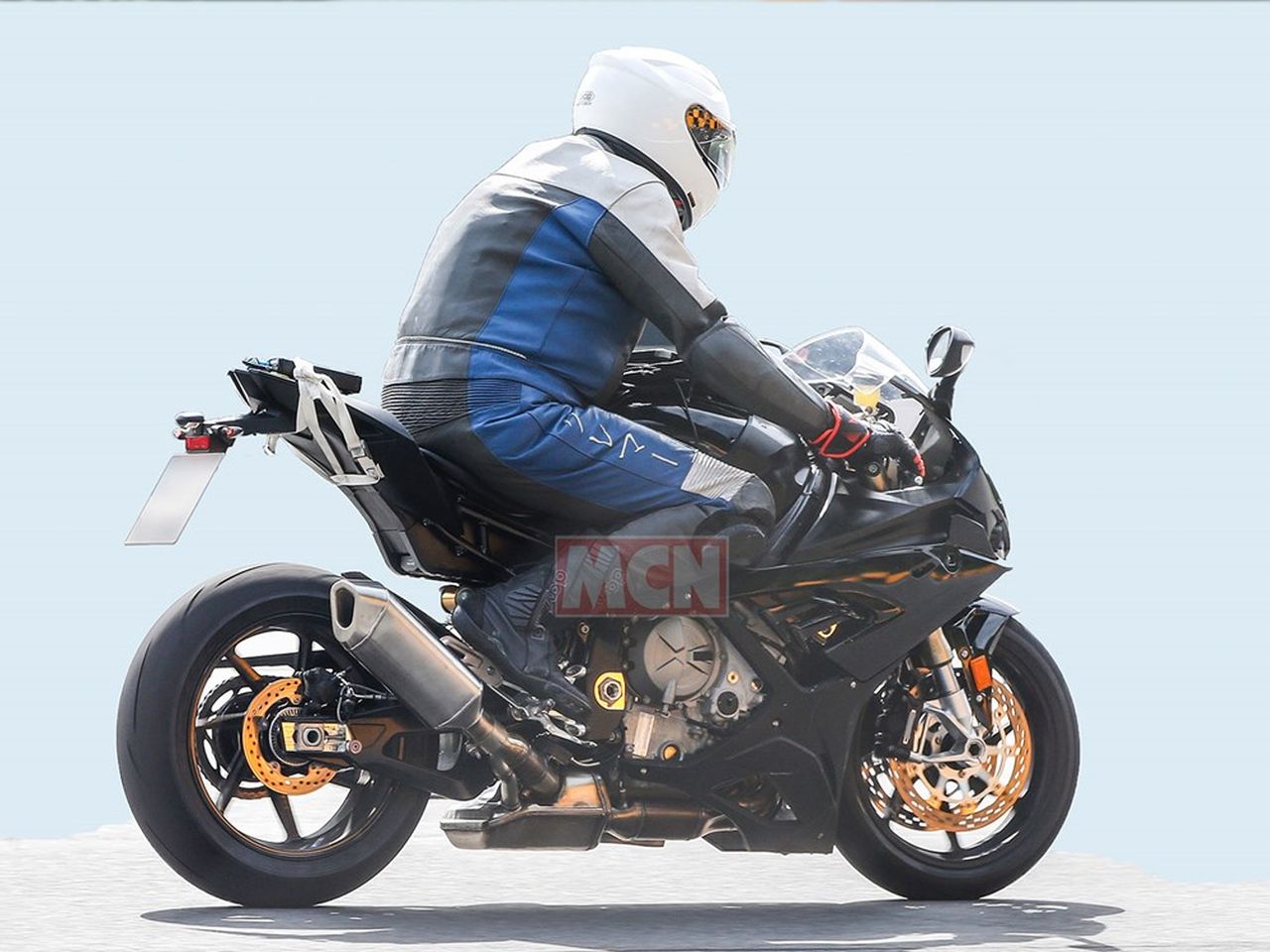 Source and Images: MCN
Story: Joshua Varghese