Once the excitement over the exhaust note, punchy engine and excellent throttle response subsided, and I started riding at a more relaxed pace, I was pleasantly surprised by the versatile powerplant's tractability at low revs. Although the oversquare engine is great fun at high rpms, it also delivers the bulk of its 83 Nm of twist under 4,000 rpm; continue rolling on the throttle and the surge of torque goes on to peak at 7,600 rpm, where a mad rush of acceleration propels you up to the 12,000-rpm red-line. This wide spread of usable power means that the Brutale can be ridden comfortably in the higher gears at low revs in an urban environment, without the slightest hint of knocking or jerkiness.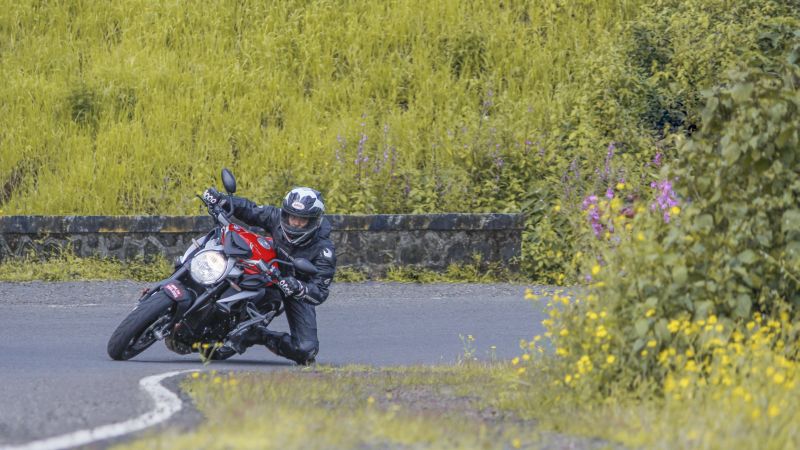 The electronics package on this bike is the best that you can find on any middleweight motorcycle presently on sale in India. It features eight-level traction control, three levels of ABS and three throttle maps. The great fuelling and linear throttle response meant that the Sport map wasn't the least bit intimidating, while the Normal map would be great for relaxed cruising either on the highway or within the city. The third map is the Rain map, and dulls throttle response considerably for stress-free riding in slippery conditions. The traction control is there for a reason, and switching it off lets loose this bike's inner hooligan in the form of spontaneous power wheelies every time the throttle is snapped open in first gear. The modes are easily toggled via bar-mounted controls; however, the large LCD display is difficult to read on bright sunny days and, oddly enough, doesn't feature a fuel-gauge.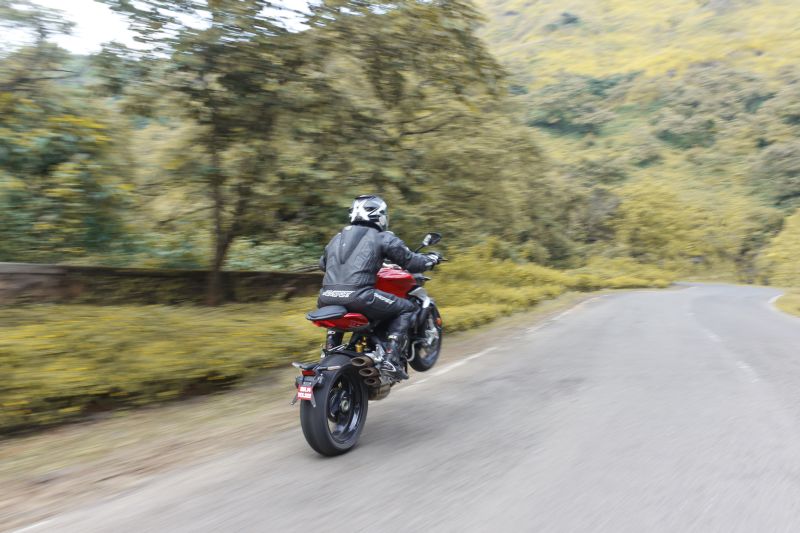 Priced at Rs 15.59 lakh (ex-showroom) the Brutale 800 is definitely an expensive naked middleweight, but for the price you get a drop-dead gorgeous, well-equipped motorcycle that is a blast to ride, and brings with it the individuality of an iconic Italian brand.