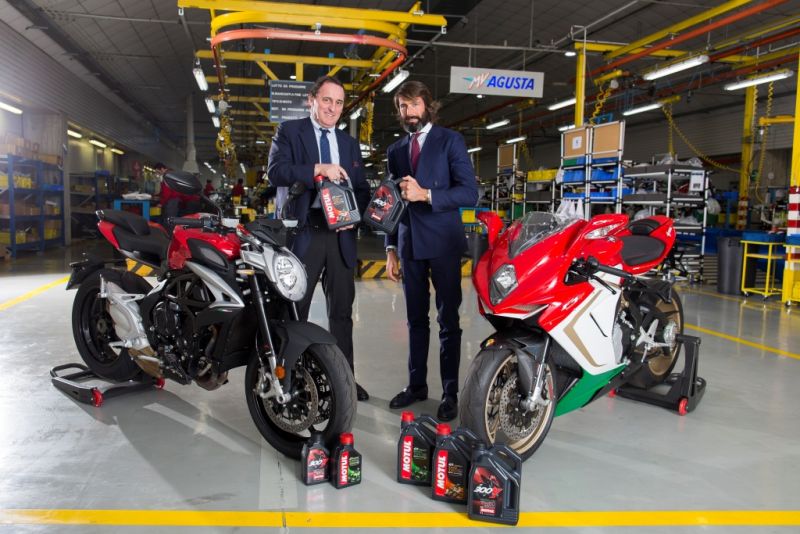 Global lubricant powerhouse Motul and Italian superbike marque MV Agusta have joined hands on a "wide ranging global partnership." This essentially means that MV Agusta will use a whole variety of Motul products, including using the brand's oil for all new and serviced bikes in official service centres across the world. This collaboration also includes a motor sport tie-up between the two companies for the FIM World Superbike Championship.
Bosses of both brands had good things to say about this coming together. Giovanni Castiglioni, President & CEO of MV Agusta said, "I do not consider this a simple business partnership with a leading brand in the lubricants industry, but a tribute to the fundamental ingredient in the process of manufacturing our motorbikes; a completely handmade process in which every gear is assembled entirely by hand. I am delighted that this Ingredient has finally found its place of prominence with our new agreement."
Marco Baraldi, General Manager at Motul Italy chimed in with his thoughts, saying, "We are delighted to announce this new partnership with a brand as iconic, legendary and prestigious as MV Agusta. High quality and performance are common denominators between our two companies and we also share a real passion for racing. We have no doubt that this partnership will very quickly bear fruit both on track and through our distribution network."
If you want a more visual medium for information regarding this deal, check out the video below.