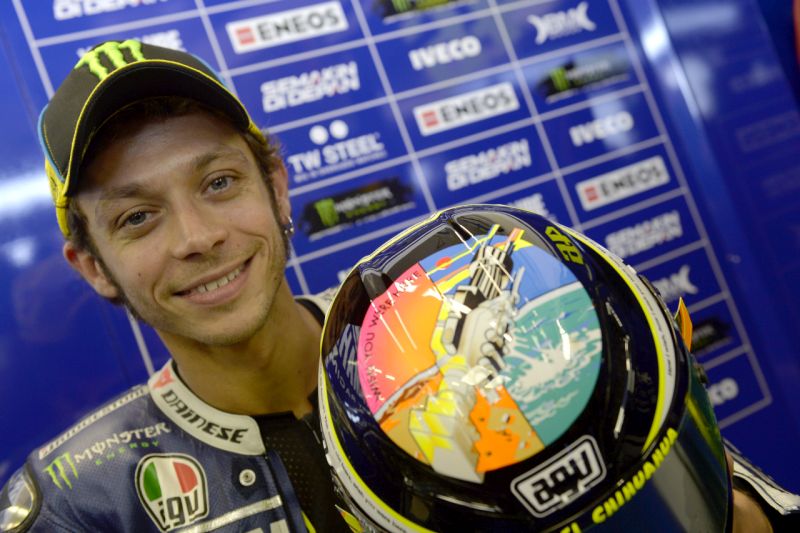 The iconic Italian racer was involved in an enduro accident during the course of a training exercise. The incident took place close to his home-town following which, the 38-year old was rushed to the 'Ospedale Civile de Urbino'.
Rossi has been known to unwind and let off some steam after races by taking to dirt tracks. In a similar training exercise on August 31, he suffered a fall while tackling a downhill section. Rossi's father said that the MotoGP star wasn't feeling optimistic about recovery.
Movistar Yamaha have commented on the matter by saying that Rossi will undergo surgery as soon as possible. They also confirmed that the nine-time world champion has sustained displaced fractures of the tibia and fibula of his right leg. Incidentally, Rossi had broken the same leg when he crashed in a high-speed practice session in 2010 at Mugello.
The accident is a big blow for the Movistar Yamaha team. Rossi is currently fourth in the championship standings, just 26 points shy of the leader, Andrea Dovizioso. With only six races left for the season, racers are yet to establish a dominance on the top spot. The nature of his injuries will probably force him to miss his home race in Misano on September 10.
Rossi is known for his never-say-die attitude. Let's hope he makes a quick recovery and returns to the track, and his beloved YZR-M1.
Story: Joshua Varghese