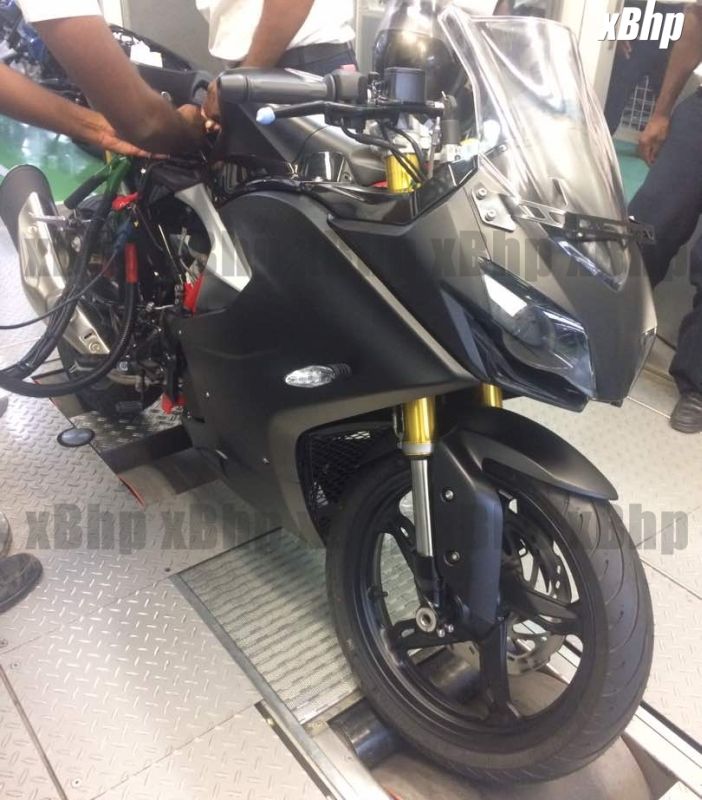 The bike looks production ready, and was caught being dyno tested.
It has been well over a year since we got our first look at the carbon-fibre clad Akula at the TVS stall during the 2016 Auto Expo. Several spy pics of the bike in various stages of development have since surfaced, and we have now come across what seems to a production-ready example in matt black, sans stickers, being dyno tested.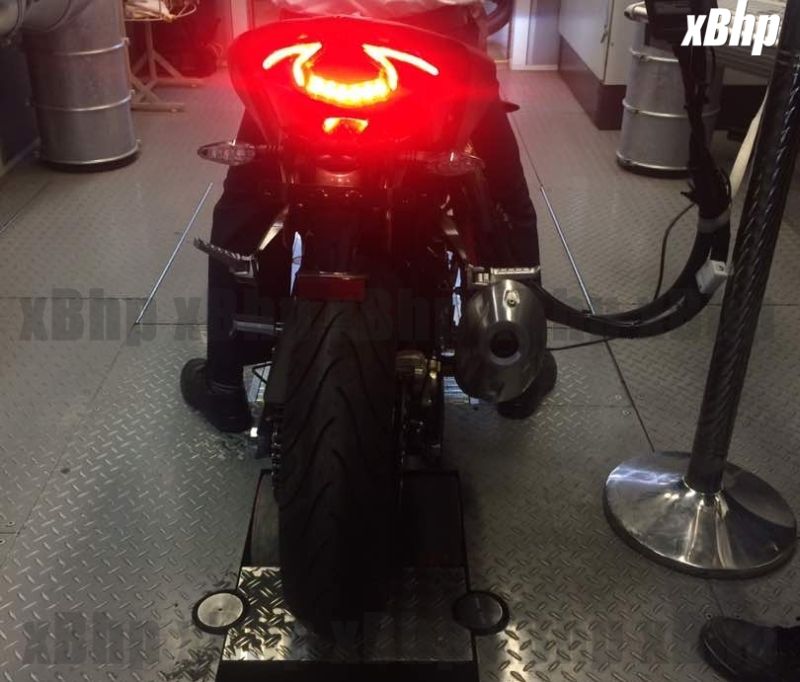 Of course, TVS have ditched the carbon fibre bits to keep costs in a reasonable realm, and the bike in these pics sports a regular plastic fairing, a tall screen to aid aerodynamics and keep wind blast off the rider when in a racing crouch, sleek twin LED headlights and an innovative tail lamp design.
We still do not know if this bike will be christened Akula 310, Apache RTR 300 or some other moniker that we haven't heard yet; but names are not that important, and we can't wait to get our hands on one.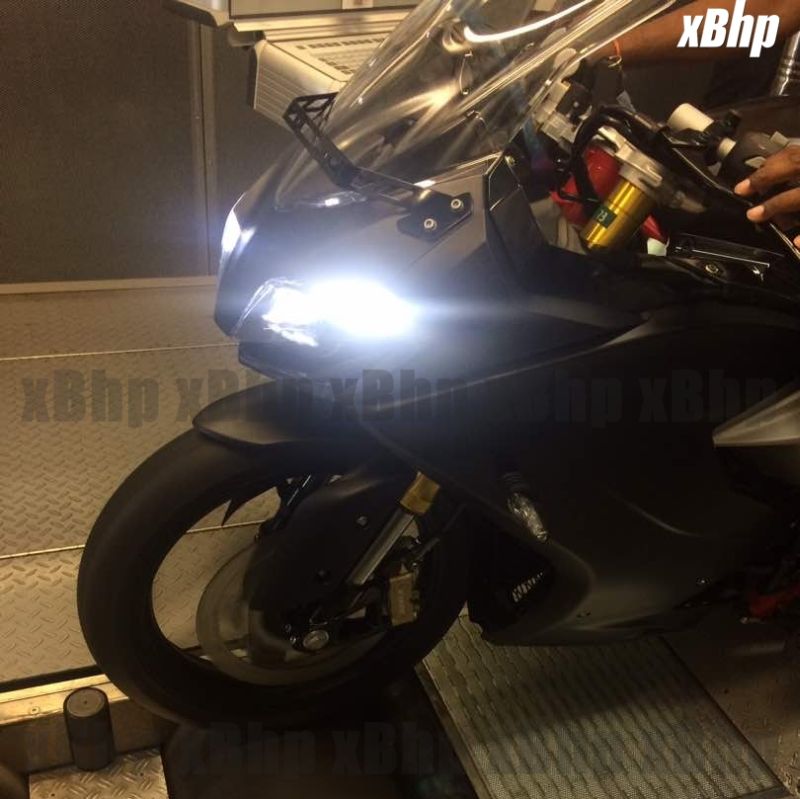 Image source: xBhp