DSK Benelli, Benelli's Pune dealership, registered the sale of the 100th motorcycle recently. To celebrate the occasion they invited us to ride with Benelli bike-owners to Khandala and back. We couldn't be happier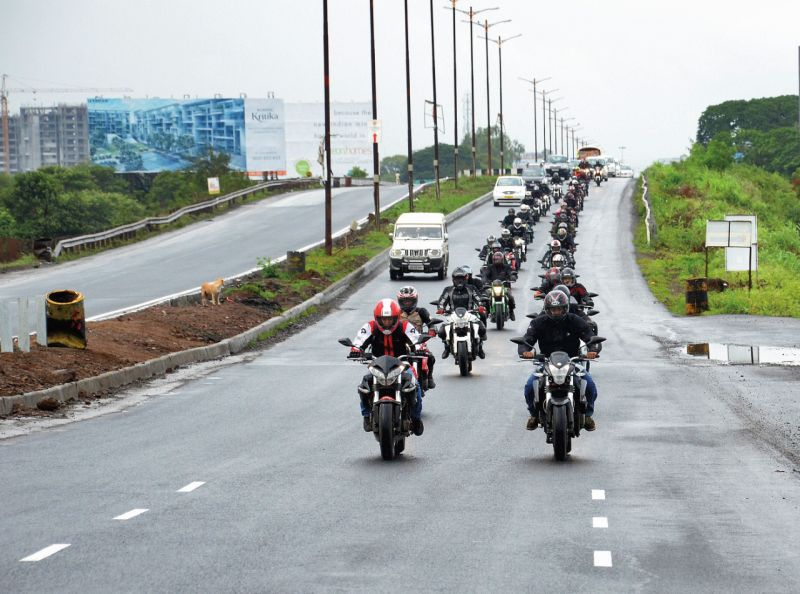 Story: Aniruddha Mulgund
Photography: DSK Motowheels
They say you don't ride if you don't ride in the rain. And there isn't a better way to break away from the hustle and bustle of the city and celebrate the monsoon than with a challenging ride to the misty twisties of Khandala. It was in that spirit that 60 odd Benelli bike-owners in Pune gathered on an overcast Sunday morning at the Benelli showroom. To add to the occasion, Benelli also celebrated the sale of the 100th bike from the Pune showroom, an achievement second to their Bengaluru dealership which clocked 100 sales within just three months. One could see everything from the TNT 300 to the 600 twin, GT and the i. These were also joined by a few TNT 899s.
Before the flag-off, a safety instruction drill was conducted to inform the participants about the various hand-signals and the basics of group riding. Flagging off the ride was the man himself, D S Kulkarni, CMD, DSK Group, who also handed the key to the 100th bike to the lucky customer.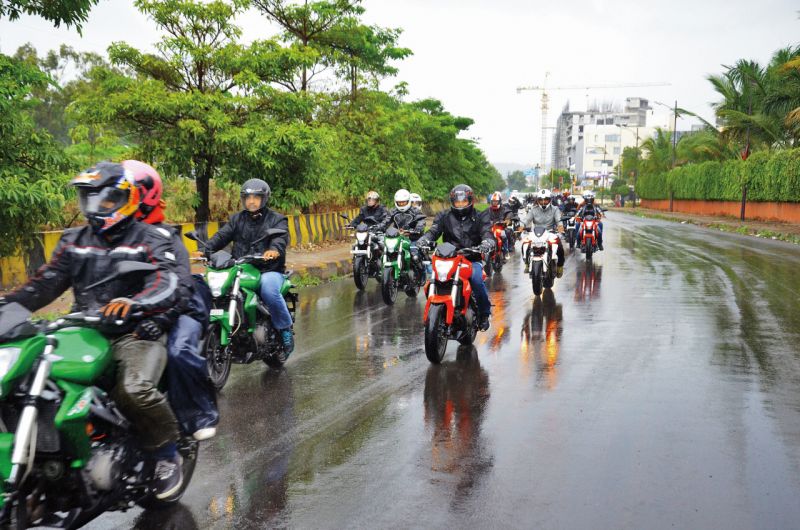 Commenting on the achievement, Shirish Kulkarni, Chairman, DSK Motowheels, said, "Pune, in recent times, has emerged as a city with a particular fondness for superbikes. Since the launch of our exclusive showroom for DSK Benelli superbikes, we have received an overwhelming positive response. The remarkable feat of achieving 100 superbike sales in Pune not only highlights the brand value and customer patronage of DSK Benelli, but also demonstrates the growing market for superbikes in India."
Despite pouring rain and heavy crosswinds, the Benelli riders rode along to the Duke's Retreat. The 70-km ride had worked up quite an appetite and the Retreat played host to the ravenous riders. Events of such nature often beckon to like-minded riders and camaraderie is an indispensable ingredient at such occasions. The event gave the participants an opportunity to relax and interact with fellow riders. After a sumptuous breakfast the Benelli riders made their way back to the urban jungle of Pune.