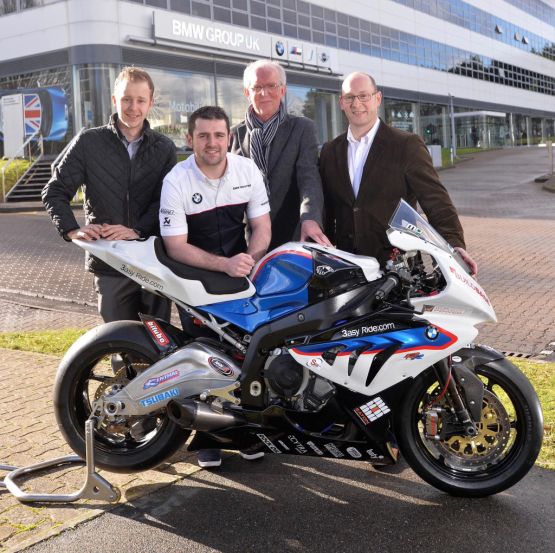 Seven-time Isle of Man TT winner (overall) Michael Dunlop is set to race for the BMW Motorrad factory team at the upcoming IOM TT. Michael, nephew of the late TT legend Joey Dunlop, shocked the IOM TT enthusiasts when he announced that he was likely to sit out the 2014 season, after failing to come to an agreement with the factory Honda squad, the Honda TT Legends.
Winning four solo-races in the 2013 Isle of Man TT, Dunlop solidified himself as being the man to watch in 2014, and perhaps the racer with the best chance of challenging John McGuinness on race day. With Honda keen to see McGuinness break Joey Dunlop's record of 26 TT race wins, the reason for Michael's exit from the factory Honda team seems fairly obvious to guess.
With BMW Motorrad UK and the factory in Bavaria giving Michael direct support, the nephew of Joey Dunlop should be an even more formidable entry for this year's road races, especially at the Isle of Man.
Story: Sayem Parvez Syed
Photography: BMW Motorrad, UK