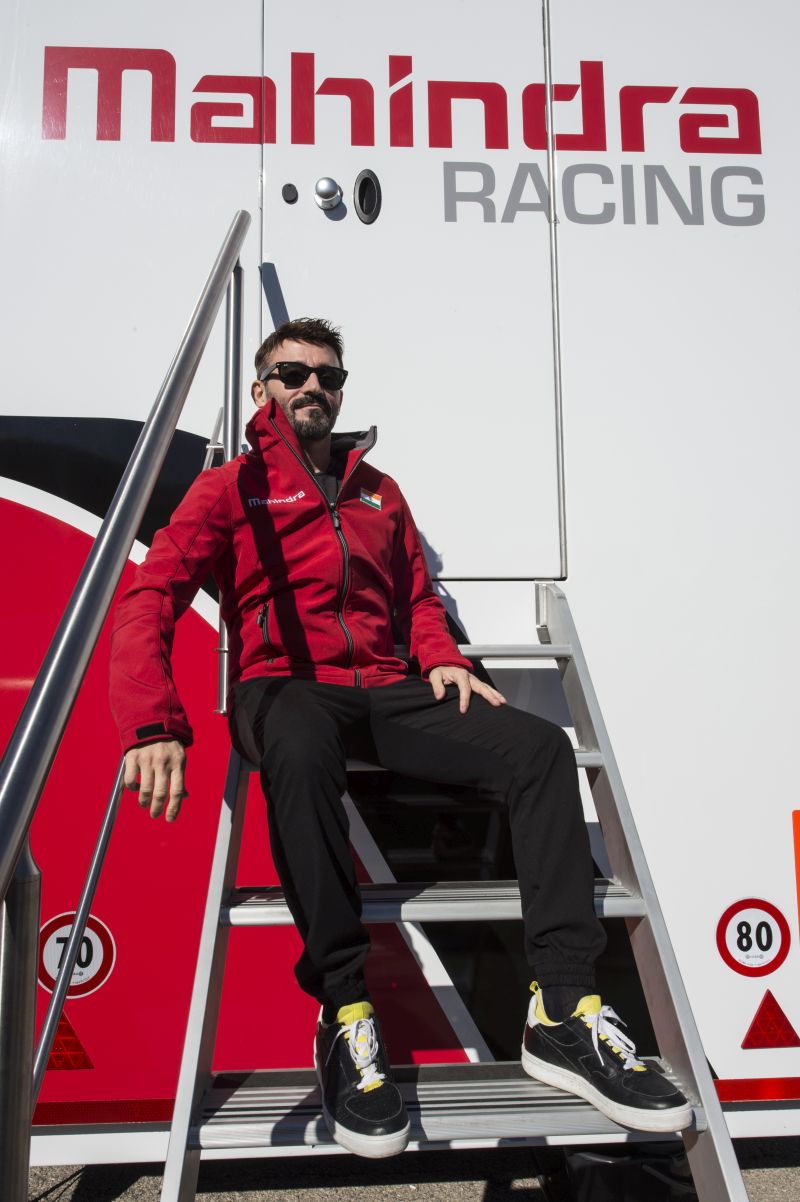 Mahindra Racing make an intelligent move by getting Max Biaggi on board for the upcoming racing season.
Having finished their best season thus far, Mahindra Racing have a lot to look forward to in the upcoming season. This expectation has now been amplified by the presence of Max Biaggi in the team. The four-time 250-cc World Champion and two-time World SBK Champion has agreed to work with Mahindra Racing for the 2017 season. He will be a team manager and the ambassador for Mahindra Racing.
The role will also see him operate a team in the Campionato Italiano Velocitá (CIV) and for a few selected races in the FIM CEV Repsol Moto3 Junior World Championship. Both these teams will receive full support from Mahindra Racing in terms of technical expertise and tests from Mahindra Racing technicians. This move is extremely beneficial for the development centre that Mahindra Racing have in Besozzo as it allows them to utilise the MGP3O to its full potential and gather much needed data for analysis. Biaggi's presence is also a big boost for the young Italian riders – Alessandro Del Bianco and Davide Baldini. Biaggi's presence in the World Championship, Campionato Italiano Velocitá (CIV) and FIM CEV Repsol Moto3 Junior World Championship makes this a very promising year for Mahindra Racing.
Mufaddal Choonia, CEO of Mahindra Racing said, "The Mahindra Group is focused on helping people rise to realise their dreams and that is also Max's focus with his new role as a team manager and Mahindra Racing ambassador. Mahindra Racing is pleased to facilitate this new stage in Max's career by providing the necessary support"
Personally Max Biaggi also feels that the Italian racing scene has a lot of young potential that could reach unimaginable heights with proper mentoring. He said that the team had shown immense progress in 2016 and that the MGP3O is a potentially race-winning machine. He expects 2017 to be a good year for both of them.