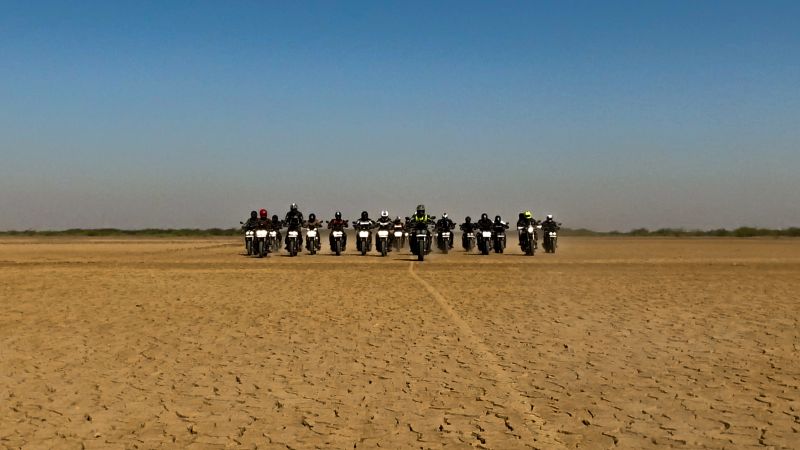 The Mojo and its Tribesmen successfully completed the first Desert Trail; an epic ride through some of the driest parts of the country.
Covering a distance of 2,500 km over a span of 10 days, the Mojo Desert Trail has provided all the riders who participated an experience they simply cannot forget. The ride started from Jaipur and saw about 30 riders snaking their way through the deserts of north-western India culminating in Ahmedabad.
The highlights of the ride include traversing the deserts of Rajasthan and Gujarat (sometimes not by the paved road), a couple of nights at the exotic Sam dunes and the colourful White Desert Festival – Rann Utsav. With considerable stretches of every terrain available on that route, the Tribesmen had a well-rounded riding experience having tackled everything from sand dunes to highways.
Bike India took part in the Desert Trail and we have prepared a detailed perspective of the ride as we experienced it. Catch our story in the February issue of Bike India. In the meantime, check out this video.