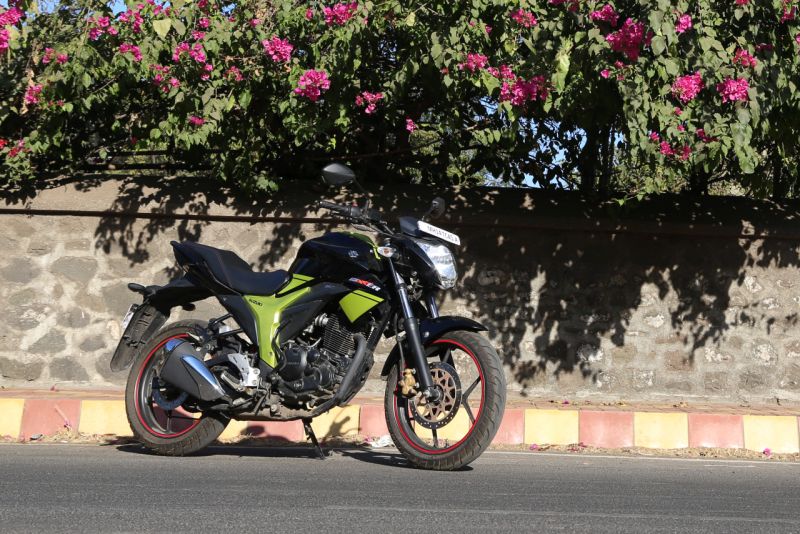 Suzuki Motorcycle India Private Limited (SMIPL) have announced their decision to export the made-in-India Gixxer for sale in the Japanese market.
SMIPL is a subsidiary of one of the largest manufacturers of two-wheelers in the world, Suzuki Motor Corporation. They have announced that they will export the made-in-India Gixxers to Japanese shores. This announcement complements the fact that their Indian flagship model, the Gixxer, is at par with the quality standards for the company's home market. Although SMIPL are currently supplying the Gixxer model to Latin American markets, this is their first move to the Japanese market. The first batch of 720 vehicles have already set sail for Japan towards eager customers.
Commenting on the accomplishment, Satoshi Uchida, Managing Director, SMIPL, said, "It is a very proud moment for all of us as we send off our Indian flagship motorcycle, Gixxer, to Japan. We are already exporting Gixxer to other countries like Latin America and some surrounding countries. The export of made in India vehicles to Japan denotes the high quality benchmarks established by SMIPL and its expanding global role."
The Gixxer is powered by a 155-cc, single-cylinder, air-cooled engine mated to a five-speed gearbox. Its ultra-light weight and punchy engine with Suzuki Eco Performance (SEP) technology enable the Gixxer to deliver power without compromising on fuel economy. The engine has broad low-end torque and dynamic mid-range power for strong acceleration. The variant being exported to Japan will have fuel-injection and a rear disc brake and will be available in both mono-tone and dual-tone colours.