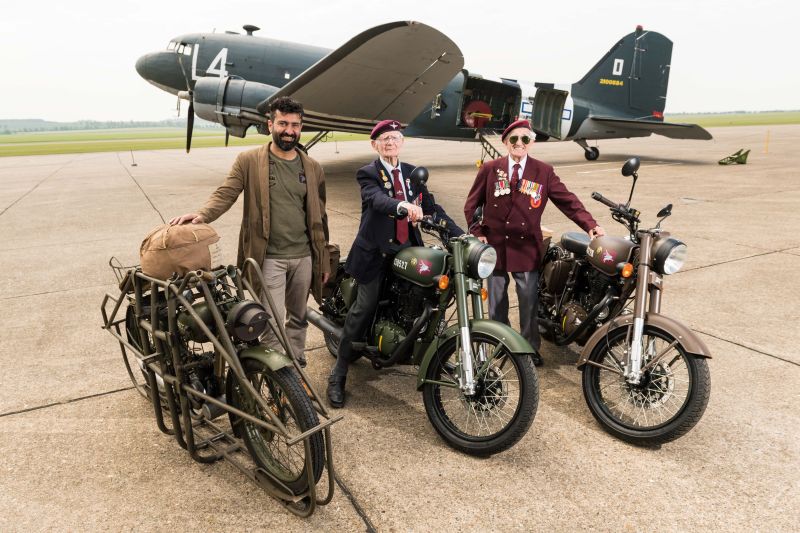 With a limited run of just 1,000 units around the world, the Classic 500 Pegasus has been designed and built as a tribute to the legendary RE/WD Flying Flea 125, a motorcycle that played a pivotal role in several WWII battles.
Built by Royal Enfield during the war at an underground facility in Westwood, UK, the Flying Flea was created to provide support to airborne troops parachuting behind enemy lines. This light, 125-cc two-stroke motorcycle was deployed as a front-line combat machine, and could be dropped by parachute, in a protective steel cradle, to soldiers on the ground, where it was used for reconnaissance, communications and carrying soldiers into battle. Royal Enfield motorcycles have been used by the armed forces of several nations, with their motorcycles being shipped to conflicts all over the world, but the Flying Flea was the only proper motorcycle to be dropped successfully behind enemy lines with paratroopers, with the War Department ordering more than 4,000.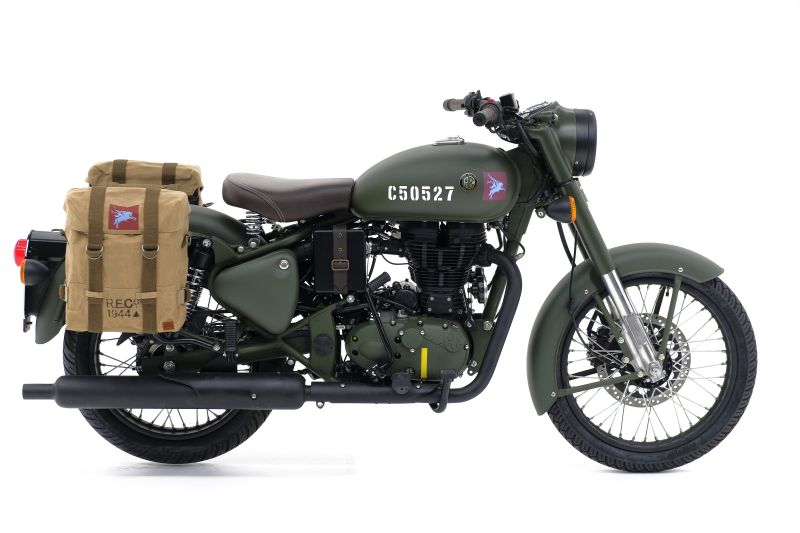 The Classic 500 Pegasus is the result of a collaboration between Royal Enfield and the British Army's Parachute Regiment, and each of the 1,000 motorcycles wears a maroon and blue Pegasus emblem — the official insignia of the Parachute Regiment — on the fuel tank, with a stencilled serial number. A set of military-style canvas panniers bearing the Pegasus logo complete the period look, while each motorcycle will have authentic markings of military motorcycles, including brown handlebar grips, a leather strap with brass buckles across the air filter, blacked-out silencers, rims, kick-start, pedals and headlight bezel. In addition, consumers can also buy a range of genuine motorcycle accessories that are compatible with the motorcycle. The new motorcycles are available in the wartime colours of Service Brown and Olive Drab Green, although here in India we will only receive the Service Brown colour option.