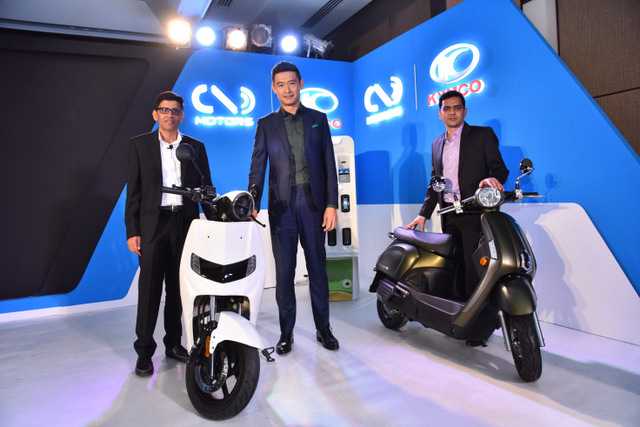 Taiwanese brand KYMCO and Indian electric scooter startup Twenty Two Motors have announced an equal-partnership alliance to elevate India's electric two-wheeler market to a new level.
Twenty Two Motors launched their Flow scooter recently in the Indian market, and now it is getting a fresh upgrade to make it compatible with KYMCO's Ionex portable battery solutions. Ionex is a clever bit of kit – a five-kg battery that is waterproof, removable, and, Twenty Two Motors KYMCO claim, extremely user-friendly too. This new alliance will also bring Ionex's commercial battery line-up here and introduce fast-charging stations as part of their development drive in India.
Speaking at the launch Parveen Kharb, CEO and Co-Founder, Twenty Two Motors said, "Twenty-Two Motors was founded with the sole aim to change the commutation landscape in India by providing powerful smart vehicles to generation next. Electric mobility is the future of the world – a near future, not distant. We envisioned to facilitate Indian customers with smart EV vehicles and a proper infrastructure with charging stations and efficient battery and our partnership with KYMCO is the next step in this direction. This unique partnership will prove to be a revolution for fundamentals of Indian auto sector which no one expected so far as we shall be creating a complete new ecosystem for premium EV mobility in India."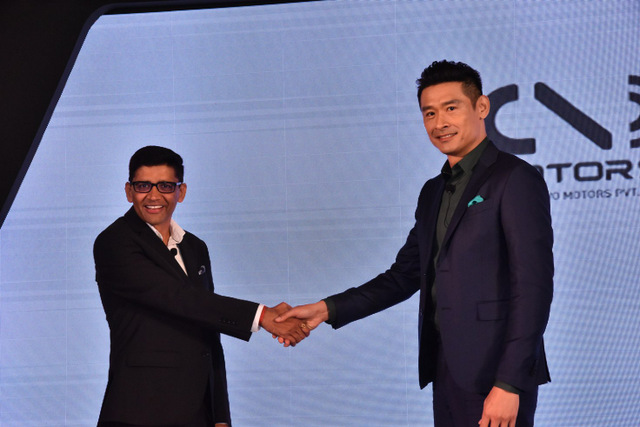 "Our association will further strengthen our existing expertise which enables us to fulfil our commitment to facilitate the Indian customers with the most innovative and powerful, smart EV vehicles," he added.
Allen Ko, Chairman, KYMCO was also present at the announcement event, and addressed the media, and spoke regarding the alliance; "KYMCO is on a social mission to change the modern transportation and India is one of most important markets from that point of view. We found a natural partner in Twenty Two Motors as we have synergies in terms of vision, technological innovation and outlook. Together we aim to change the landscape of urban mobility in India. "
"While Ionex enables consumers to go electric without compromise, businesses and governments need to have reliable solutions for charging stations, removable batteries and related IT support systems before they opt for EVs. And therefore, Ionex Commercial is here to provide a total package to empower and enable all businesses and governments to adopt premium electric mobility", he concluded.
The Ionex-compatible Flow e-scooter will be available in the bespoke Twenty Two Motors KYMCO store in New Delhi by 2019, with availability in cities like Gurugram, Jaipur, Hyderabad, Pune and Bengaluru to follow.