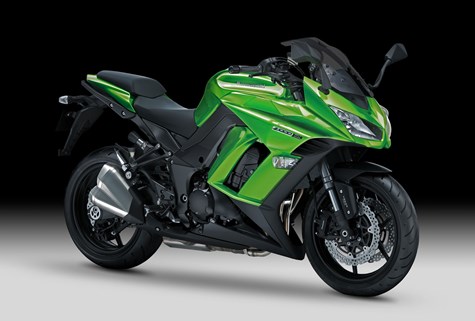 Kawasaki have taken the wraps of their latest street fighter in the form of the updated Z1000SX.
The updated streetbike receives an array of upgrades in a new package including a new suspension setup: an all new racing-derived horizontal back-link rear suspension which helps centralizing the motorcycles mass. The bike's updated spring and damper settings also offer increased performance in all conditions.
The updated Z1000SX, known as the Ninja 1000 in some markets, now comes equipped with a three-mode traction control helper; eco-riding indicator and dual-stage throttle valves. Its motor delivers around 143 PS and 111 Nm of torque, making it quite an effective performer as per street-bike figures.
Add in the Z1000SX's serious-touring capabilities and that on the edge street-bike appeal and this mean-green "Kwacker" packs quite a punch. Kawasaki officials have not yet revealed the 2014 ZX-SXs availability but the pricing has been rumoured to be around the $15,000 (Rs 9.3 lakh) mark. Hope Kawasaki India are listening.
Story: Sayem Syed