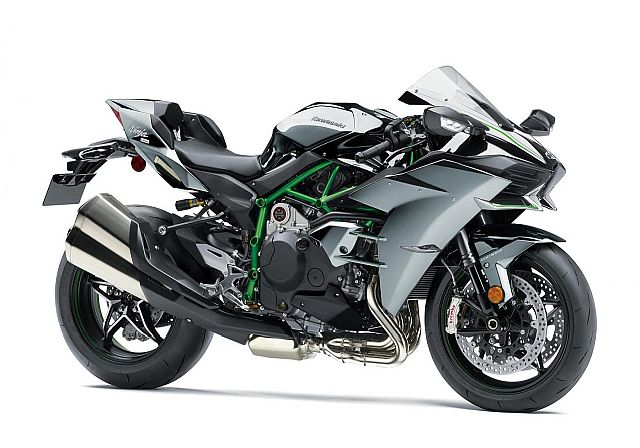 Kawasaki India have launched the 2019 range of their hypersport Ninja H2 series. The H2 line comprises Kawasaki's most powerful street models till date and created quite a stir when they were first introduced in 2015. The bikes picked up numerous accolades along the way and now, finally, the 2019 versions are being released in India. Kawasaki are launching three models of the H2 range at the moment, the 2019 H2 and H2 Carbon, and the track-only H2R.
The 2019 Ninja H2 range has been given some added features and performance enhancements. The new H2 now has TFT colour instrumentation with smartphone connectivity and a mobile app called 'Rideology The App' which allows riders to access functions such as vehicle info, riding log, telephone notice, general settings, and more. Information is also stored on the app and can be viewed on a smartphone for reference later as well.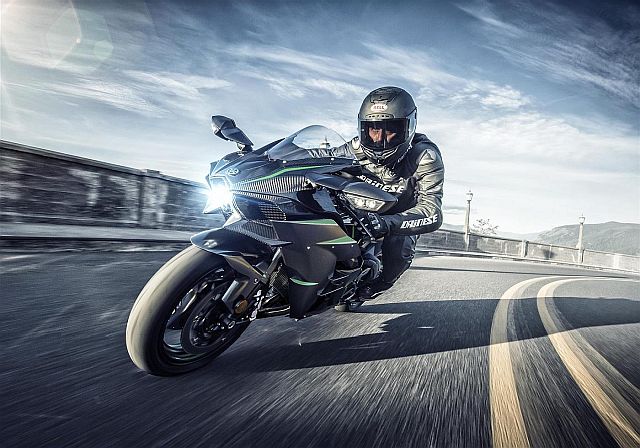 On the performance front, the H2 is a 998-cc supercharged in-line four which has been given an increase in power making 231 PS and 141.7 Nm of torque, which could get you from your doorstep to the moon in about 25 minutes. Stopping these beasts is handled by the new Brembo Stylema monobloc calipers, the company's latest high-spec street-use calipers, which enable a more direct response due to the reduction of internal space taken up by brake fluid that was present in the previous M50 units.
Other updates include a new highly durable paint with a special coat that repairs scratches on its own. Keep in mind though, the company says that not all scratches can be repaired, scratch marks from coins, keys or zip fasteners might not self-heal. Road contact is made my new Bridgestone RS11 sport tyres and all lighting on the H2 are now LED lamps.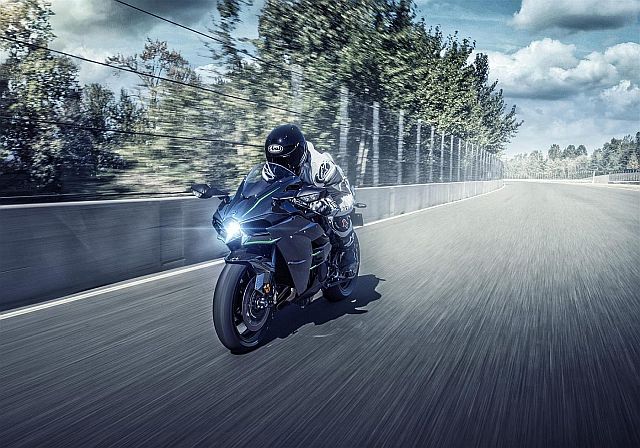 Yutaka Yamashita, Managing Director of India Kawasaki Motors, said "Our Ninja H2 range has an elegant artwork and profound engineering supported by advanced technology. When it was launched in India 2016, the response was stunning. I hope we receive the same response from the market especially to the new Ninja H2 which has lofty performance. As we are opening the booking now, we would like our customers to take a note that Ninja H2 Carbon and Ninja H2R will be available in a very limited quantity. Ninja H2 Carbon is limited in numbers as it is strenuous production and in Ninja H2R is a very special product and will always be produced in limited quantity."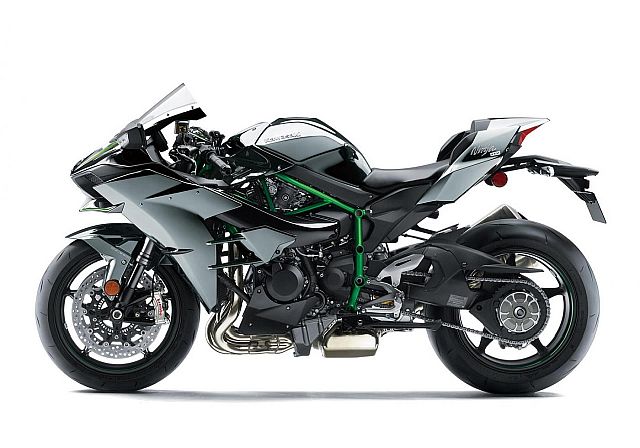 Pricing for these bikes are a bit on the higher side. Well, a lot on the higher side. The 2019 Ninja H2 is priced at Rs 34.50 lakh, the 2019 Ninja H2 Carbon is priced at Rs 41 lakh and the track-only bonkers Ninja H2R is priced at Rs 72 lakh. All prices are ex-showroom Delhi.
Story: Zal Cursetji