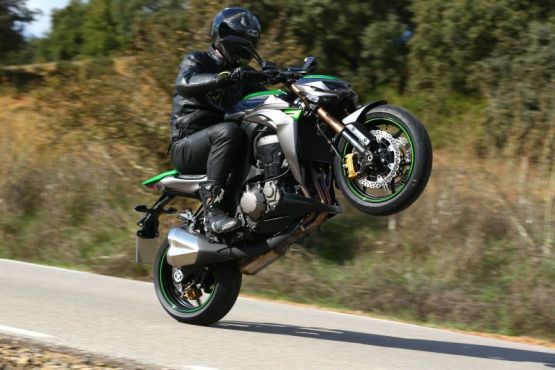 "The last half hour of the launch ride highlighted the best and worst of this tweaked and toughened Z1000. First our group of five riders was sweeping down smooth-surfaced roads in the Andalusian hills north of Seville, and the Kawasaki was impressing with its punchy performance and respectably agile handling.
Then we reached some straight sections, heading across the plain, where it was fun to wind back the big four's throttle, feel its speed — and confirm that at well over 200 km/h it soon made my neck muscles ache. That's super-nakeds for you: plenty of performance, with a riding position designed to emphasise speed, not disguise it…."
To read more about the newest super bike to arrive on Indian shores, make sure you grab a copy of the January 2014 issue of Bike India magazine – On stands now!