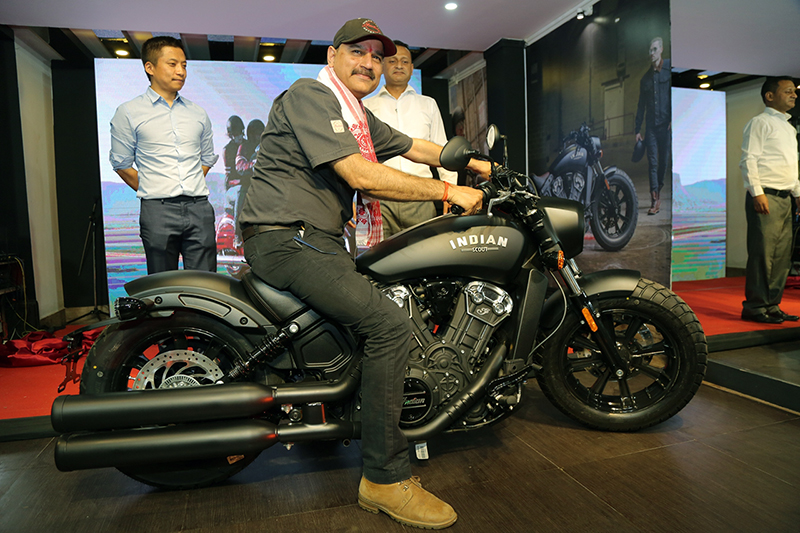 The iconic American brand expands its reach to North-East India, giving enthusiasts a chance to experience the brand in a unique way.
Indian Motorcycle, one of the oldest motorcycle brands in the world have opened their first dealership in North-Eastern India in the Assamese city of Guwahati. This new facility is called Indian Motorcycle Riders Stop or IMRS, which will cater to the growing population of premium bike enthusiasts in the region. The IMRS will be offering test rides to potential customers and also offer after-sales service to customers who will become a part of the Indian Motorcycle family.
The state-of-the-art facility, which is located in the posh locality of Hatigaon Road, was inaugurated by Pankaj Dubey, MD and Country head, Polaris India.
Speaking on the occasion, Mr. Pankaj Dubey, Managing Director and Country Head, Polaris India said, "We are excited to expand our footprint in one of the fast growing city, Guwahati. The IMRS is designed to enhance product accessibility and desirability among bike aficionados in the region. The IMRS will cater to the increasing demand for the high-end luxury motorcycle in the state. We are confident that this strategic expansion will increase our market share and enhance our presence in the country. The IMRS will retail merchandise as well in a retail environment that is both premium and approachable. Customers are at the heart of the Indian Motorcycle ecosystem and this new IMRS has been opened with an aim to simplify their decision while choosing an Indian Motorcycle."