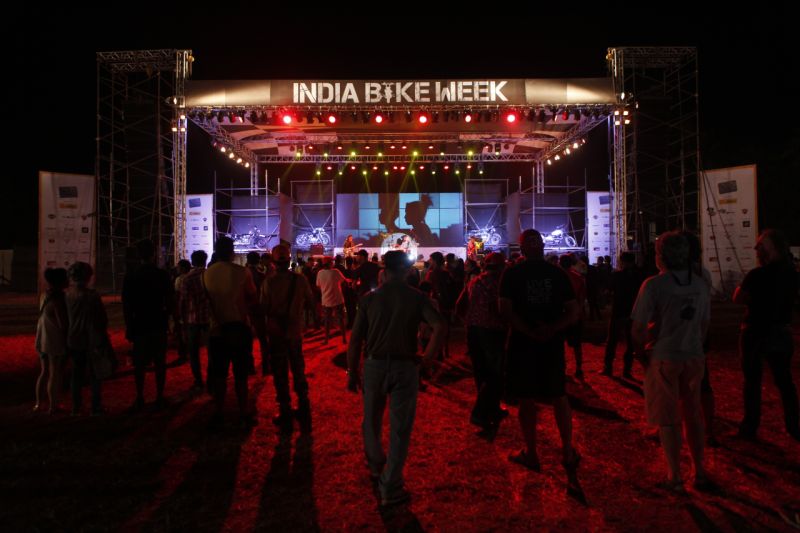 India's premier biking festival is back and this year it celebrates its fifth edition. To mark this milestone there are five special rides organised for bike enthusiasts all over the country.
Christened the 'Iconic 5' rides, these rides are as the name suggests five rides leading to various destinations across the country, the last of which will of course finish in Goa on the 24th and 25th of November.
The first weekend of February 2017 saw the start of the first of these five rides take place. This ride which was held in Pondicherry, saw 250 riders from across South India riding all kinds of bikes attend. The riders came in from a variety of cities and towns including Dharmapuri, Bangalore, Kochi, Trivandrum, Hampi, and Chennai for this three-day event.
Each of the Iconic 5 rides features interactive session and more. The event held in Pondicherry included an inspirational riders' documentary, interactive sessions from Kedarnath GM (Author, adventure rider and known for his 18,000 km ride across to Europe covering 13 countries), Moto-Vlogging by Oggy F and a CEAT safety session by India Motorcycling Academy.
Talking about the 5th edition of India Bike Week, Paras Bali, Vice-President Ad Sales & Partnerships, FOX Networks Group said, "Fox Life has been a co-owner of India Bike Week since its inception and we are thrilled to have been a part of the journey as IBW turns 5 this year. Fox Life is all about experiments, new journeys and experiences and IBW embodies all these, being an engaging and adrenaline filled lifestyle festival. From musicians to engineers and from celebrities to CEO's, IBW brings together attendees spanning across domestic demographics and international borders. 2017 is the 5th Year of the Festival, and we want to make this edition really special for the community that made IBW one of the world's greatest motorcycle festivals with their passion and commitment."
Thanush Joseph, Director – Marketing, 70EMG said, "IBW is 5! And what better way to celebrate this milestone than a ride. A fabulous route, the company of like-minded people made a fabulous weekend of riding, bonding and sharing. At the first Iconic 5 ride, 250 people rode out hundreds of kilometers on our milestone occasion and we were thrilled with the camaraderie between these strangers, uniting and bonding around their shared passion for motorcycles. Biking has become a serious hobby, and we were happy to add to their skill sets, inspiration and information with our carefully curated sessions by veteran adventure travelers, Vloggers and professional riders"
The Iconic 5 rides are open to all bikers with no fee charged to be a part of this ride. The riders at these events also get ambulance support and 24 hour road-side assistance. Each event destination ends with an IBW party. If you are interested in participating for these events, catch the one nearest to you. These are the dates for the four remaining rides:
3-5 March 2017: Central India to Chikhaldara in Maharashtra
24-26 March 2017: The North & West to Daman near Gujarat
7-9 April 2017: The East & North East to Cherrapunjee in Meghalaya
20-24 November 2017: Ride to Goa for India Bike Week 2017
Story: Sahej Patheja