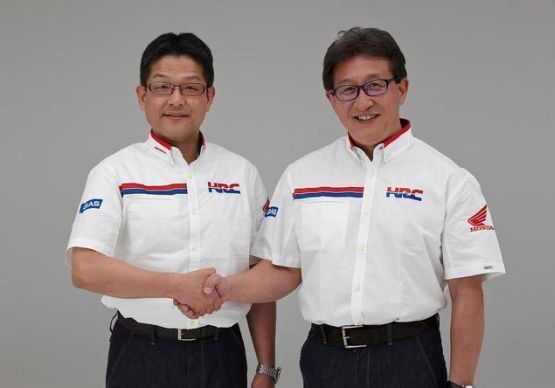 HRC are set to see a change in guard at their helm. After five years, current HRC president, Tetsuo Suzuki is to step down as present of Honda's racing department, and move back towards the production side of the business. Suzuki is set to be replaced by Yoshishige Nomura, a man who has a long history with HRC.
The new president of the HRC has been at the very forefront of various racing and development activities of HRC. Nomura was involved in the engineering of some of Honda's most classic engines, including the iconic NR750, the radical RC30, and the outstanding RC45. Yoshishige Nomura also played a pivotal role in the development of the 990cc V5 RC211V MotoGP machine.
Yoshishige Nomura will oversee all of Honda's racing activities, while HRC Vice President Shuhei Nakamoto will look after the day-to-day running of Honda's involvement in MotoGP.
Story: Sayem Parvez Syed