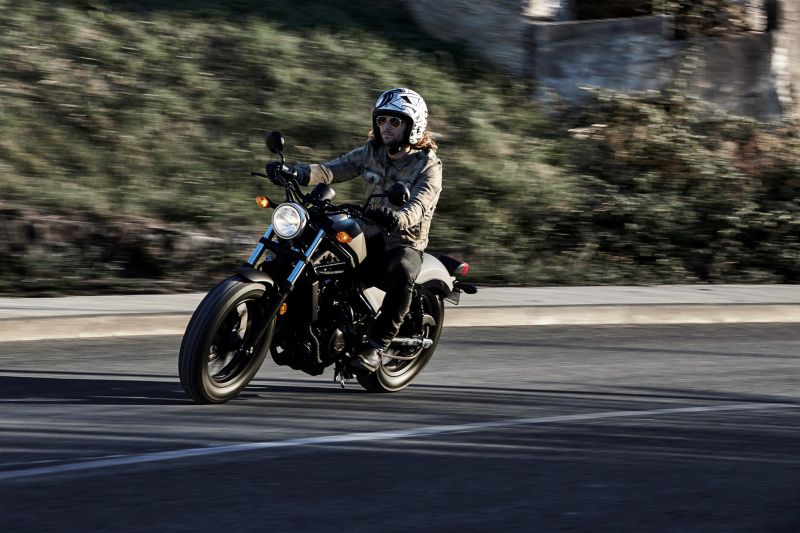 Honda treat us to a trip down memory lane with the new Rebel 500 and 300.
For most people who grew up around motorcycles, the Honda Rebel is one machine that they won't forget anytime soon. Those enthusiasts are likely to receive this news with a huge grin plastered across their faces. Honda have broken cover and launched the Rebel 500 and 300 at the Long Beach International Motorcycle Show in California.
The Rebel's development primarily started in North America to cater to the youth who consider a motorcycle a personal statement as opposed to a means of transport. The Rebel 500 is powered by the same engine that drives the sporty CBR500R. The revised PGM-FI makes sure that the rev-happy nature of the CBR is subdued and gives more room for the cruiser to take over. This means that the 471 -cc, eight-valve, liquid-cooled, parallel-twin produces a colossal amount of torque at the bottom-end of the rev-range and ensures smooth, linear power delivery. It produces 45.6 PS at 8,500 rpm and 44.6 Nm of torque at 6,000 rpm.
The Rebel 300 borrows its engine from the CBR300R and has undergone similar PGM-FI treatment to strengthen the bottom-end and improve power delivery. The 286-cc, single-cylinder, liquid-cooled, four-valve engine in the CBR300R produces 30.9 PS at 8,500 rpm and 27 Nm of torque at 7,250 rpm.
The slim, tubular steel frame complements the entire look of the bike and makes it easy to handle. The low seat height and relaxed riding position make low-speed riding an easy task. The Rebel 500 comes in three colours – Matte Silver, Bright Yellow, Black, and Red. The Rebel 300 gets a similar treatment with – Matte Silver, Matte Pearl White, Black, and Red. The ABS versions of both bikes are available only in Black.