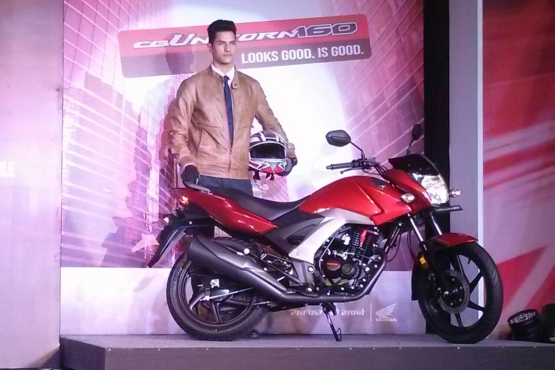 Honda are not one to rest on their laurels and as 2014 comes to an end, they have already outlined their business plan for the next year. A look back at 2014 makes it clear that Honda are keen on increasing their market share in India with a renewed strategy.
The company registered a growth of 25% in spite of the domestic market growth of just 12%. With eight Honda two-wheelers being sold every minute, they have invested Rs 1,100 crore and are working hard to get their fourth and the world's largest scooter plant in Ahmedabad up and running. In addition to this, their aggressive marketing campaign, 'Honda is Honda' was well-received and has won them a number of accolades.
On the product front, the manufacturer launched three new products and three new upgrades in 2014. They will begin delivering the recently launched CB160 Unicorn in January. The company has also expanded to 3,400 outlets, including their 800th dealership in the country.
Commenting on the growth, Keita Muramatsu – President & CEO, Honda Motorcycle & Scooter India said, "Honda grew at 25% in this fiscal year and gained customer trust in 2014. In 2015, Honda will excite Indian customers with more than 10 refreshed models and all-new products, starting from the CB Unicorn 160cc in January."
Speaking on what customers can expect from Honda in near future, Y.S Guleria – Vice President, Sales & Marketing, Honda Motorcycle & Scooter India said, "We are cautiously optimistic for 2015. Policy decisions on issues like 4% excise duty relief and government support to rural ecosystem which will go a big way in boosting sales and improve the industry sentiments paving the way for the next year."
Story: Aniruddha Mulgund