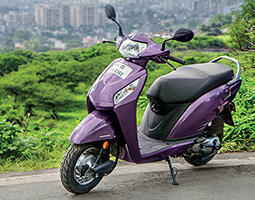 The new Honda Activa i is here to be your personal companion. Is it up to the mark? We seek to find out

Honda has long been known as a brand that offers you peace of mind when it comes to buying a bike or a scooter. Their superstar in the scooter segment has been the Activa and with good reason. Years after the launch of the original Activa and now with the re-launch of the latest facelift version, sales are still going strong. The addition of their new fuel-saving technology, called HET, is also now standard in their scooters and is another plus-point. Recently we were called to Mumbai to pick up the Activa i for a test-ride and to use as a long-term scooter too. How could we decline the offer?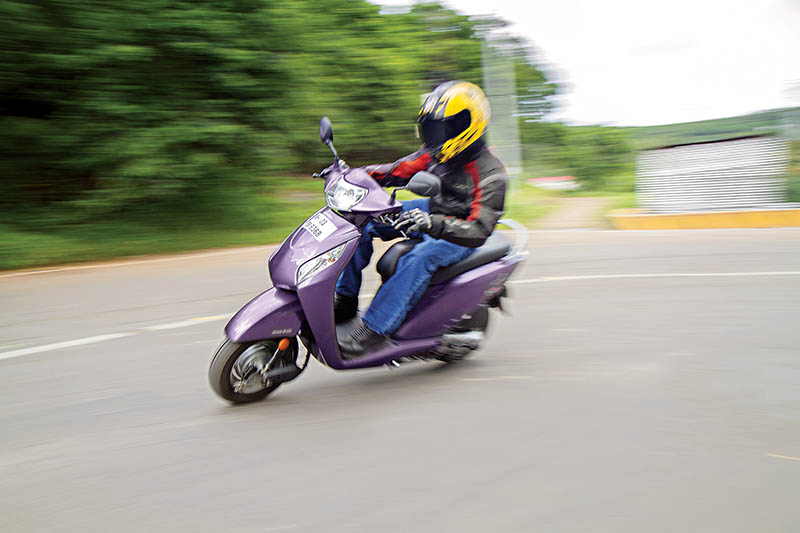 The first time we heard the name Activa i, the general assumption was that it would be an electric scooter. But to our surprise, it turned out be a slimmer and smaller looking version of the Activa. Not electric, but runs on petrol. So why would HMSI launch yet another scooter? Well, as the chaps who handed over the scooter to us said, "It's Honda's first personal scooter." The Honda Activa is their family scooter, the Dio their moto scooter and this new Activa i their personal scooter. It may sound slightly confusing, but to put in simpler terms, this is a scooter targeted at working professionals and youth, who have to go from point A to B and can't afford to wait for public transport or get stuck in a car in traffic. Besides, it's cheaper. So let's see how good this scooter is and whether it'll stand up to your everyday expectations.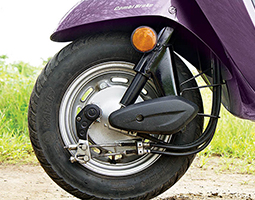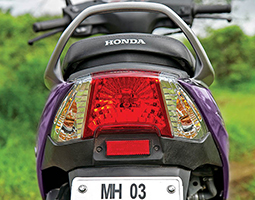 As soon as you take the scooter off its centre stand, the first thing notice is how light it is. This is because all the metal panels that used to be there have now been replaced with plastic ones. It now weighs 103 kg – that's three kg lighter than the Activa. Which means it's much easier to flick about in a traffic jam and won't leave you tired after a ride. It sports the same 109-cc engine and comes with HMSI's HET. So now with the reduction in weight, the acceleration is very impressive and the scooter returns pretty good mileage too. HMSI's combination brake system is also standard in the Activa i, making the braking distance substantially shorter and, unlike the Activa, if you engage the rear brake the front brake lever doesn't compress, but you can feel the tension reduced due to it automatically being engaged. The suspension on the Activa i feels harder than we'd like it to be, but, owing to its lighter weight, this is understandable.