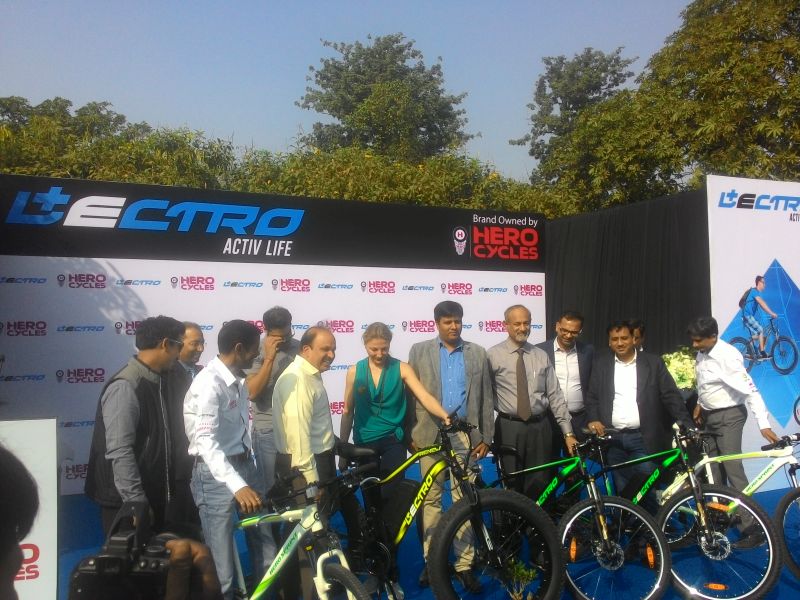 Hero Cycles have decided to bring their European brands to India, starting with the Lectro.
The Indian bicycle giant have taken the call to bring their European products to India and take control of the nascent Electric Pedal Assisted Cycles (EPAC) market here. This is their first product in a line of similar bicycles that aim to occupy this segment. This move could help Hero Cycles to establish a strong foothold in the Indian market and expand their consumer base.
The brand was launched in New Delhi by Pankaj Munjal and fitness trainer Vesna Jacob.
Lectro was first launched in Birmingham earlier this year and later it was showcased in Germany in September at the Eurobike 2016. After gaining positive attention from the European market, Hero decided to bring it to India as well. The range has kicked off with four models in India which will be upgraded to as much as 20 models in the next few months. All these products will be in the EPAC category.
"EPAC is a nascent segment in the Indian bicycle market. Even as the premium bicycle segment has shown strong growth over the past few years, the EPAC segment has only recently started and has huge potential in the country", said Pankaj Munjal, Chairman and Managing Director of Hero Cycles.