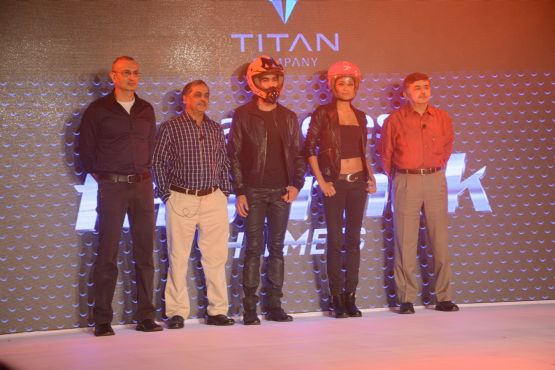 Titan is a leading name in the Indian market, and their Fastrack brand is one of the foremost names; offering the youth a plethora of unconventional choices when it comes to watches, eyewear, bags and jewellery. Now, the company has ventured into something particularly of interest to us here at Bike India – helmets.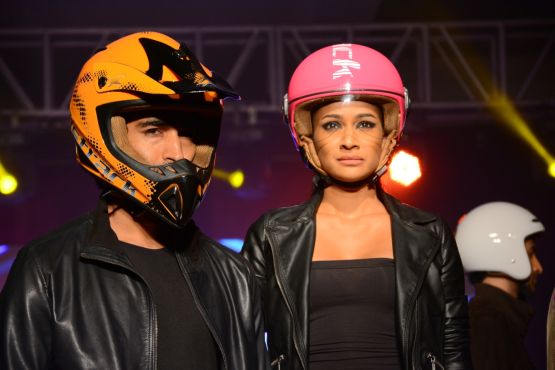 Titan has announced the launch of Fastrack Helmets, the collection of which was revealed at the fashion show by renowned designer Prasad Bidapa. The aim is to break new ground in the riding gear and safety industry with Titan's steadfastness coupled with the bold and edgy nature of the Fastrack brand. Helmets have always been more about simply saving your noggin, for many, a helmet is a style statement and, more often than not, an extension of your association with the motorcycle you ride. Thus, apart from being safe and secure, and meeting all ISI parameters, Fastrack helmets are being made available in a wide range of colours and featuring vibrant graphics: 24 different variants of which will be on shelves for him and her to choose from.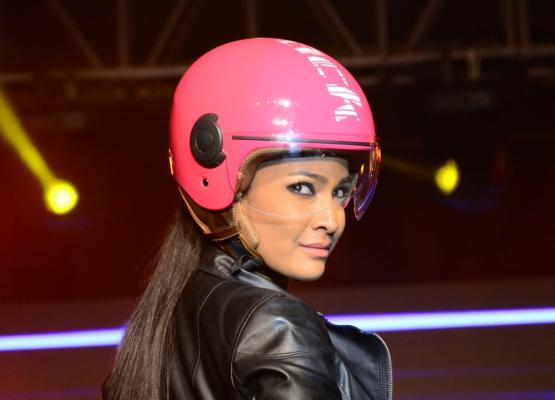 At the event, Bhaskar Bhat, Managing Director, Titan Company Limited said, "India has one of the highest number of two-wheelers in the world. With unorganized players currently driving the helmet business, the category has a large potential in the market. The organized helmet market is estimated at approximately Rs 400 crore, accounting for 45% of the retail market. Using our in-house design and marketing expertise and wide retail footprint we took a step to enter the helmets sector. The category is currently largely unorganized and under-served and with our superior quality product, we aim to ensure safety and comfort for two-wheeler riders."
The new range of Fastrack helmets will become available at exclusive Fastrack stores across the country, priced between Rs 1,495 and 3,495.
Story: Jim Gorde