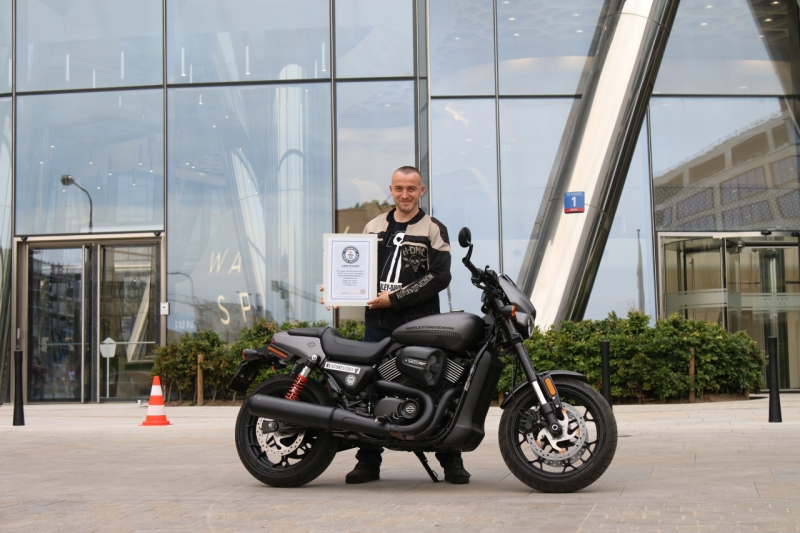 The city of Rzeszów, Southeast Poland witnessed a new world record on 20 May 2017. Maciej "DOP" Bielicki who is Poland's leading stunt-man set a new world record for the performing the longest motorcycle burn-out. Bielicki is known to perform his stunts on Harley-Davidson's motorcycles. After looking into the matter, Guinness World Records have officially approved the record and since July 2017 the title rightfully belongs to the Pole.
GOC Harley-Davidson Rzeszów, the biggest Harley-Davidson dealership in Poland and Central-Eastern Europe and home of famed custom house Game Over Cycles organized the event.
The new world record stands at 4.5 km (2.8 mi), which was set in his first attempt. The latest Harley-Davidson Street Rod (March 2017, 750 ccm engine) was the motorcycle behind Bielicki's success.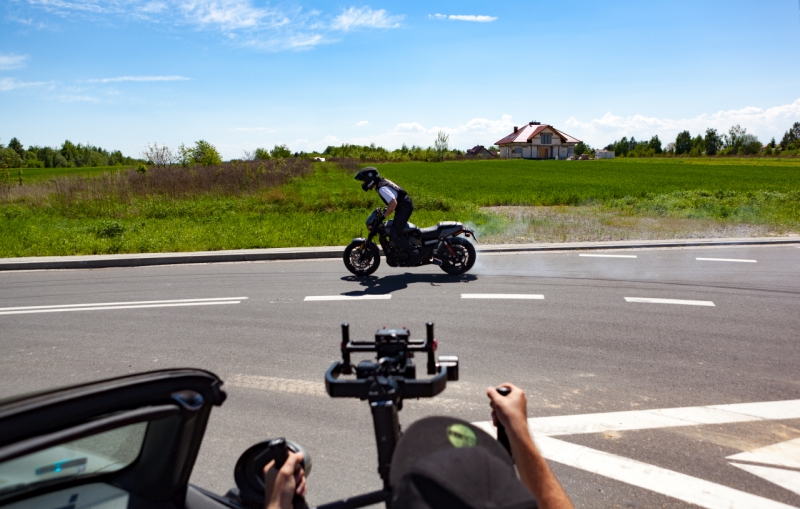 Bielicki shared his views on this landmark attempt, saying, "I have been preparing for this attempt for a month. Last week before the attempt I spent practicing on the bike I was going to break the record on, so Harley-Davidson Street Rod. The route was a bit of challenge, because it was not a straight line. It's a regular street by which Harley-Davidson Rzeszów dealership is located, which was shut down for the traffic for the time of attempt. It contains two crossings I had to go through and I one roundabout I had to turn around at. Besides, in various places of the route there were different road slope angles, which made the continuous drift and burnout challenging, but eventually everything went well. I am very happy, that we made it and I would like to thank everybody involved in making this attempt successful."
Watch the engrossing video of his record attempt right here:
Images: Jacek A. Janczak