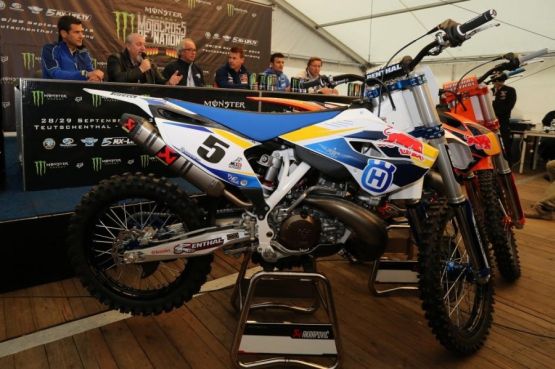 Austrian power brand KTM have unveiled their very first Husqvarna offering to the global market: the TC300. It is the first bike to roll-out from Pierer Industries AG, a firm owned by KTM's CEO Stefan Pierer. The TC300 is largely based on the popular Husqvarna TV250, a 2-stroke maniac machine. Technicians at KTM have infused this new bike with a 300cc mill to provide more bang for the buck.
This new Husky has received plenty of necessary upgrades than its predecessors, they include – a new carbon-fibre subframe, WP suspension, a state of the art Akrapovic exhaust, billet machined hubs and the iconic Husqvarna Factory racing livery.
KTM officials have also issued a statement regarding the launch of the new Husqvarna. The TC300 will be showcased to the general public on October 5 in Sweden. Stay tuned for more updates.
Story: Sayem Syed