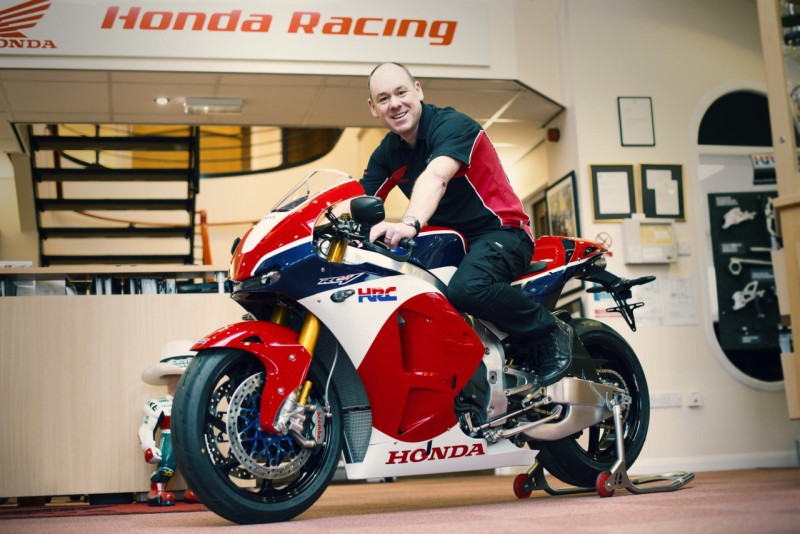 Honda's first delivery of their MotoGP bike for the road, the RC213V-S, took place at their UK Racing headquarters on December 21.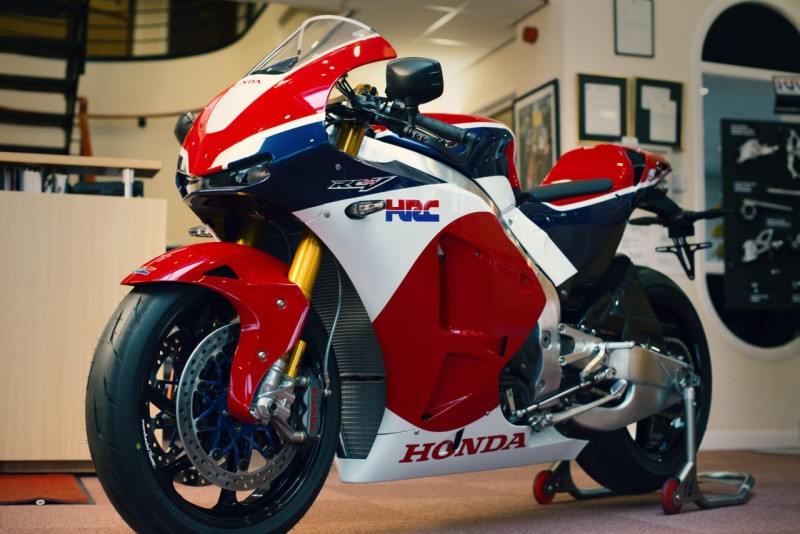 The Honda RC213V-S is a hardcore performance machine created to be as close in concept, specification and riding feel to a MotoGP racer than any previous road legal motorcycle. It packs a 1,000-cc V4 making 160 PS, but is lighter, sharper and more agile than any other motorcycle in their arsenal. A special racing kit increases power output to 215 PS, making it an even more potent track-tool. Priced at Rs 1.3 crore, before tax, the motorcycle was offered to buyers for sale online. Honda have now commenced deliveries of the highly exclusive motorcycle.
John Brown, the first proud owner of the RC213V-S, owns and runs a Honda motorcycle dealership in Manchester, UK and is an avid collector of Honda machines. The RC213V-S will join other renowned motorcycles in Brown's extensive collection, including a brand new RC30, VTR1000 SP1 and SP2, CBR900RR Fireblade and VF1000F.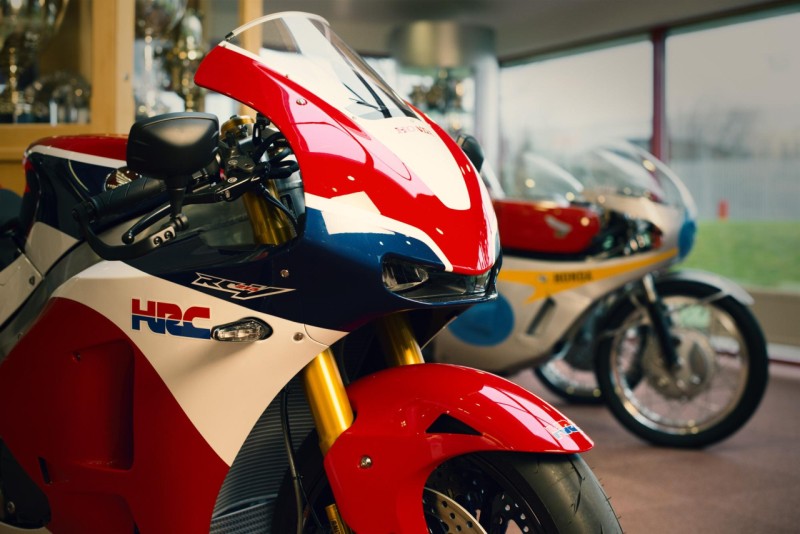 Commenting on becoming the world's first customer for the RC213V-S, Mr Brown said: "When I first heard of this project I thought 'when this happens I have to have one of these'. It is a truly amazing opportunity to own a piece of HRC racing history. As soon as it went on sale I registered my interest on the website, and when I received the call from Honda to say my order was accepted it was a very special day for me. I joined my family business as a 17-year old and have been a Honda dealer ever since. My dealership has been one of the top-three in the UK for many years and the bike will be great with my existing collection. I'd like to thank all the people at Honda for making this dream come true."
Tetsuo Suzuki, Operating Officer, Honda Motorcycles commented: "To see the world's first RC213V-S presented to a customer today is fantastic, especially to someone like John who is so passionate about Honda. Throughout the development process we have kept the RC213V-S as similar to the MotoGP machine as possible, so that the customer gets the closest experience to riding the RC213V as possible. The sales and interest in the bikes has been very strong, with some customers wanting to keep in collections and others wanting to ride."
Story: Jim Gorde