Sherco TVS Rally Factory is the oldest team in Dakar with some Indian influence. Over the past few years, they have promoted some great talent who have made them proud on the global stage. This year, the team was running four riders: Adrien and Michael Metge, Lorenzo Santolino, and local man, Aravind KP. Aravind made a brave comeback after an injury in Dakar 2018.
The team's best finish this year was 22nd place overall earned by Adrien. Just behind him, Michael finished in 25th place. In 37th place, Aravind proudly crossed the finish-line, completing Dakar for the first time. This comes as a wonderful achievement for the lad who had the misfortune of crashing out in his previous attempts.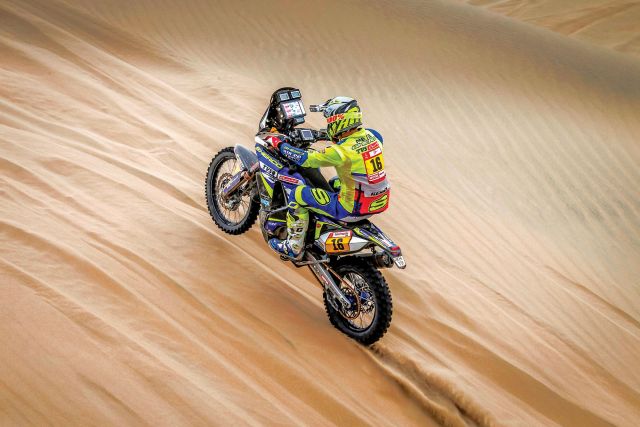 At the end of the first stage, Michael Metge was the most promising rider, having secured 12th place on the board. In the following stage, a mistake sent him tumbling down the board. Santolino then took up the mantle and led the TVS charge, climbing up the board until 11th place overall at the end of the fifth stage.
Stage six had a huge surprise in store for the TVS team. Their lead rider, Santolino, had a fall and pulled out of the Dakar. The pressure then shifted to Adrien, who was running in 33rd place at the end of the sixth stage. The next day, Michael overtook his brother and placed himself at number 31. He continued to be the leading man for the next stage as well. Then Michael went on to surprise everyone by winning the ninth stage ahead of the competition leaders. However, in the final stage, Adrien pulled out all the stops and overtook his brother to become the best finisher for TVS this year.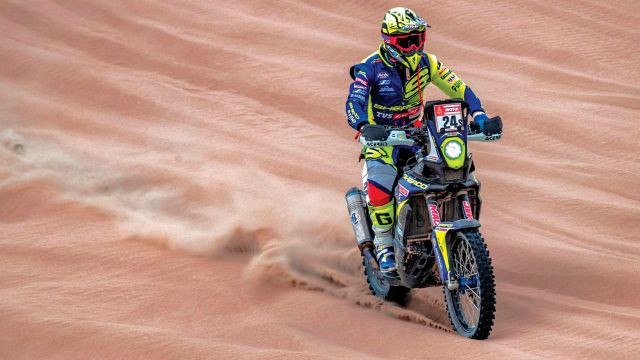 We would also like to congratulate Aravind for his perseverance and hard work. After finishing the Dakar for the first time, he has become the second Indian to complete this challenging race.