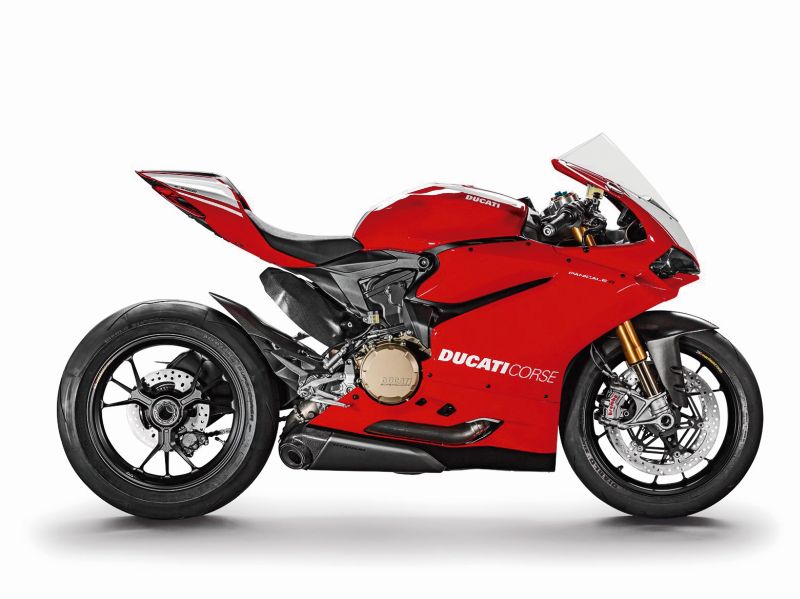 Rumours abound that Ducati are developing a V4-engined superbike; does this mean we will bid farewell to the likes of the 1299 Panigale? We don't know yet, but Ducati have released a short teaser video, featuring what seems to be a Panigale in red and white Corse livery with the words "When the End Tells the Whole Story" and an indication that the firm has something planned for July 7. It just might be the reveal of the very last V-twin Panigale.
Ducati are sure to face flak from die-hard fans of the V-twin design, but one of the reasons that Ducati have been wanting to build a V4 superbike is to meet the homologation requirements for WorldSBK. Most manufacturers have been racing with four-cylinder engines for years, and the V-twin Ducati's are, at times, struggling to remain competitive. The new engine will probably be based on the 1,000-cc, 90-degree V4 that currently power the Ducati Desmosedici GP bike, although it certainly will have to toned down to be sold at a reasonable price.
There has been a buzz that the new V4-powered Ducati will be revealed at the EICMA show in Milan later this year, but Ducati have confirmed that they will continue to race the V-twin Panigale through the 2017 and 2018 WSBK seasons. We're now eager to see what they show us on July 7. Stay tuned for more.