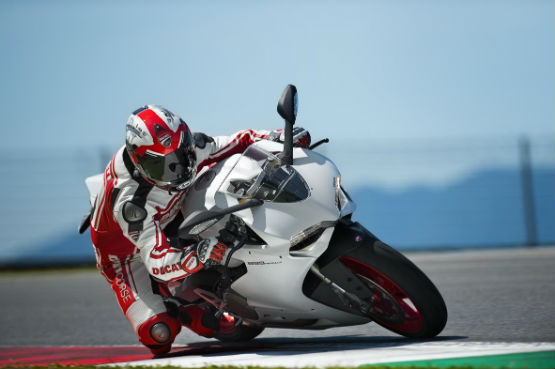 The arrival of Italian royalty is imminent in showrooms across India very soon.
As has become the norm in internet era in these situations, the official pricing has already been leaked even before Ducati officially enter India.
Ducati India were expected to bring in their entire portfolio, and with official pricing having leaked, the rumours have finally been set to rest. The Scrambler will be the entry model starting from Rs 6.38 lakh (ex-showroom, Delhi) while the top of the line Panigale R will cost an executive-sedan shaming Rs 46.25 lakh, again, without taxes. The Monster range brings in every one of them from the 795 to the 1200 S. Also on the cards are the Hypermotard, Hyperstrada, Multistrada, and the Diavel line-ups.
Here's the full list:
Scrambler
Scrambler Icon: 6.38 lakh (Red), Rs 6.48 lakh (Yellow)
Scrambler Urban Enduro / Off Road / Full Throttle: Rs 7.54 lakh
Monster
Monster 795: Rs 6.99 lakh
Monster 796: Rs 7.99 lakh (S2R), Rs 7.99 lakh (ABS Corse Stripe)
Monster 821: Rs 8.99 lakh (Dark), Rs 9.50 lakh
Monster 1200: Rs 19.85 lakh, Rs 24.33 lakh (S), Rs 25.74 lakh (S, Stripe)
Multistrada
Multistrada 1200: Rs 14.02 lakh
Multistrada 1200 Pacchetto Touring: Rs 14.93 lakh
Multistrada 1200 S: Rs 16.59 lakh
Multistrada 1200 S Pacchetto Touring: Rs 17.49 lakh
Multistrada 1200 S Pikes Peak: Rs 20.61 lakh
Hypermotard
Hypermotard: Rs 10.00 lakh
Hypermotard SP: Rs 19.10 lakh
Hyperstrada: Rs 11.01 lakh
Diavel
Diavel: Rs 13.82 lakh,
Diavel Carbon: Rs 16.97 lakh (Red), Rs 17.44 lakh (White)
Diavel Titanium: Rs 37. 20 lakh
Panigale
899 Panigale: Rs 13.02 lakh, Rs 13.32 lakh (White)
1299 Panigale: Rs 32. 47 lakh, Rs 40.00 lakh (S),
Panigale R: Rs 46.25 lakh
Story: Jim Gorde