Ducati have introduced an exclusive limited-edition Diesel version of the Diavel power-cruiser. Only 666 bikes will be made. No, it's not an Audi TDI turbo-diesel engine.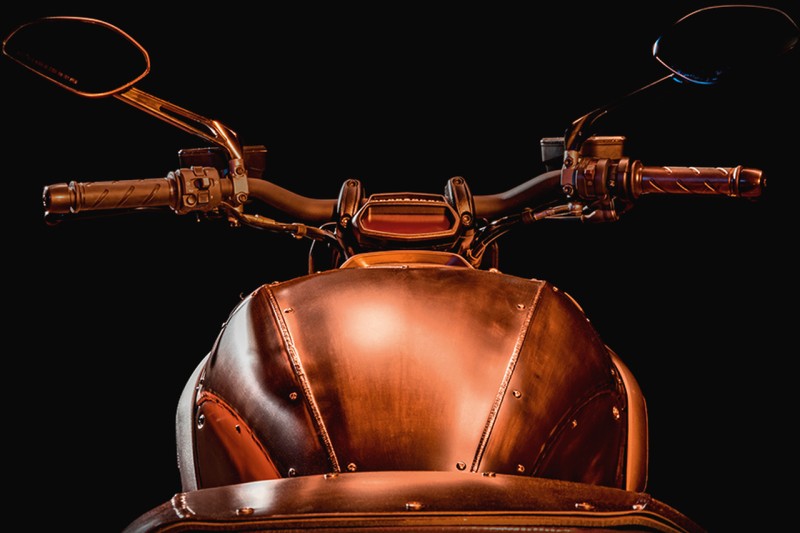 The Ducati Diavel Diesel is the result of a collaboration between Andrea Rosso, the Creative Director of Diesel Licenses, and the Ducati Design Centre. The inspiration for this model comes from "an imaginary post-apocalyptic and retro-futuristic world with a hyperkinetic vitality". Right.
The Ducati Diavel Diesel continues to be powered by the Testastretta 11° 1,198-cc L-twin (petrol) engine making 162 PS at 9,250 rpm and 130.5 Nm of torque at 8,000 rpm. A six-speed gearbox transfers the output to the 240-section rear tyre. It will be produced in a limited and numbered edition of only 666 motorcycles. Each unique bike marked by a plate on the frame bearing its progressive number.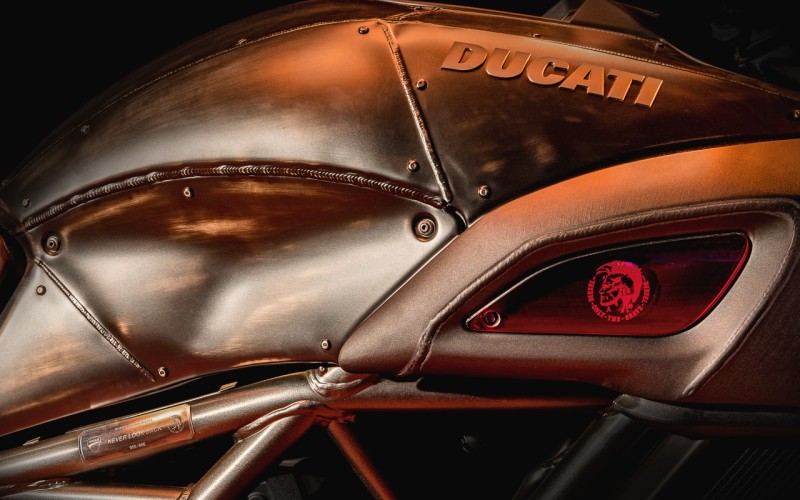 The Ducati Diavel Diesel features hand-brushed steel super-structures with visible welds and rivets, making it absolutely unique and timeless; not to mention outstanding. The detailing on the tank cover, headlight fairing and passenger seat cover highlight the craftsmanship and styling put into the project.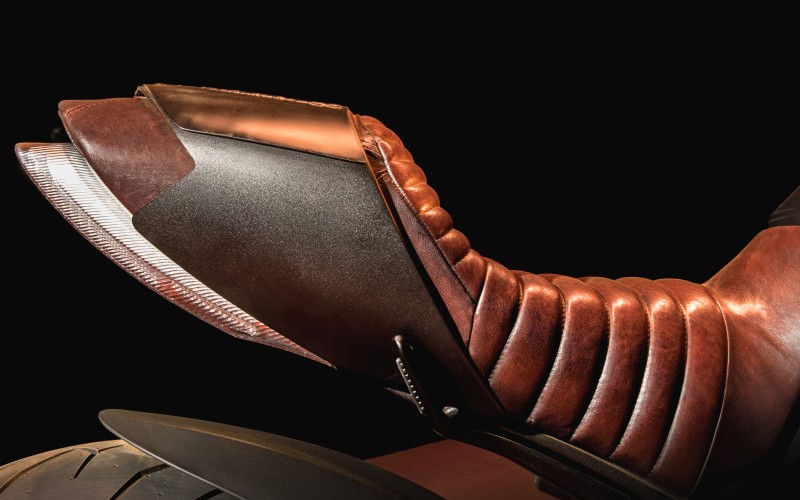 Want one? Give Ducati India a shout-out.
Story: Jim Gorde