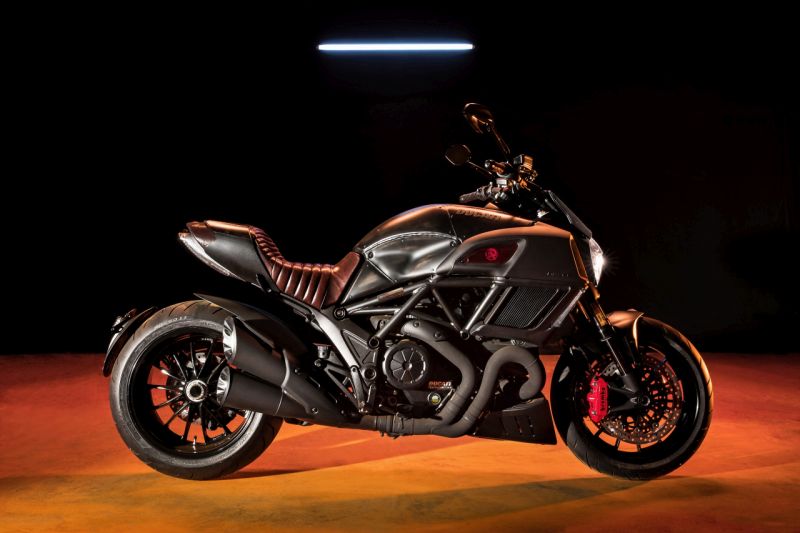 Ducati and Diesel have given the devil a new guise and now it is available in India. The limited-edition Diavel Diesel is limited to 666 units and can be bought only on special order.
The Diavel has always been a favourite among the Ducatisti in the country. When the Diavel Diesel was unveiled at the Milan Men's Fashion Week 2017, it got the attention of motorcycle enthusiasts worldwide. This motorcycle was a product of the collaboration between the Ducati Design Centre and Andrea Rosso (Licensing Creative Director at Diesel). The last time Ducati and Diesel engaged in such a partnership was in 2012 with the Ducati Monster Diesel.
The Diavel Diesel has a host of features that set it apart from a standard Diavel. To begin with, the pyramid motif (Ducati, Diavel and Diesel) is displayed on various parts of the motorcycle. Red is a very prominent colour on the motorcycle. The lateral air intake covers, Brembo front brake callipers, LCD dashboard and five chain links have all been given a red hue. The exhaust system is incredibly detailed and is coated by black Zircotec ceramic, which is a thermal barrier coating that aids to performance in addition to good looks.
With deliveries beginning in August 2017, one of these 666 motorcycles could be yours for Rs 19.92 lakh (ex-showroom, New Delhi).
Story: Joshua Varghese