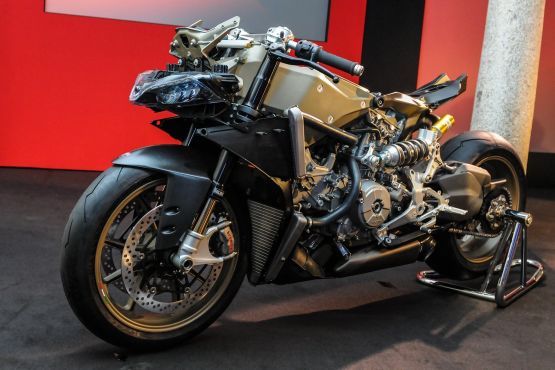 Italian motorcycle brand Ducati have officially begun the productions of it's "Super Light" version of their Panigale superbike at the firms Bologna factory. In a statement issued by the top-brass of Ducati, only 500 Ducatisti will be lucky enough to own this masterpiece, as the Superleggera production will be extremely limited.
Crafted from copious amounts of magnesium, titanium, and carbon fiber, the Superleggera is one light and stunningly fast motorcycle from the Ducati stable. Ducati CEO, Claudio Domenicali states that the Superleggera is an exercise of engineering prowess – it sports the highest power-to-weight ratio of any production motorcycle till date!
Ducati have also created a video celebrating the commencement of Ducati's production run on the Ducati 1199 Superleggera.
Story: Sayem Parvez Syed