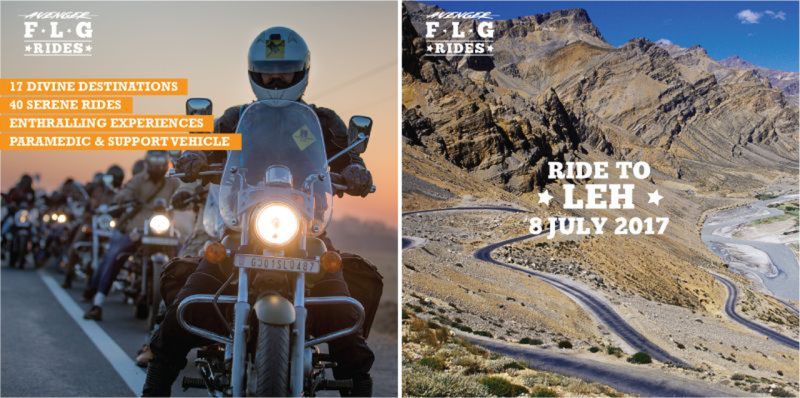 Avenger 'Feel Like God' is a pan-India riding community specially formed for Avenger owners. This troupe was initiated in 2016 and moving to a much bigger number in 2017-18. This team of 40 enthusiast plan to ride across 17 destinations and covers more than 20,000 kms.
Bajaj Auto one of the leading motorcycle manufacturer have launched Avenger FLG rides Cruising Season 2017-18. The first FLG ride of this season was organized on 24th June 2017 to Spiti Valley followed by different locations such as Leh, Jaisalmer, Goa, Yercaud and Yumthang Valley. Other than riding, theses enthusiast also go for other activities like Bird Watching, Paragliding, Elephant Rides, Lion Safaris, Parasailing, forest treks and Cave Visits.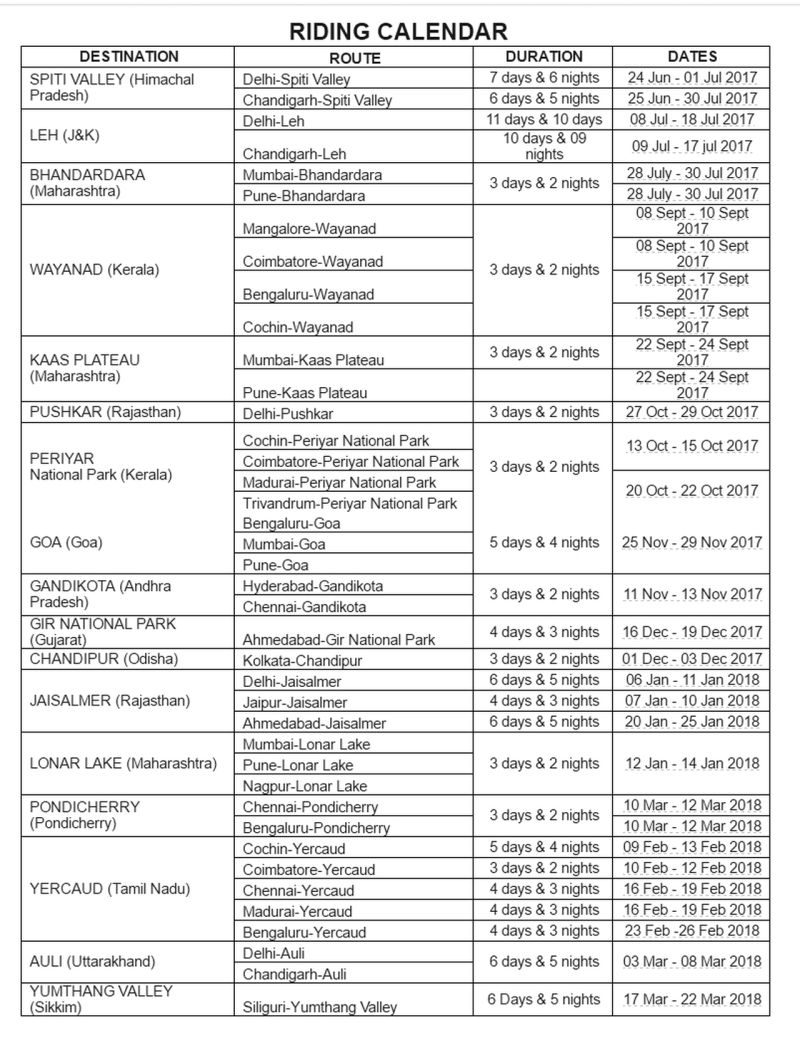 Sumeet Narang, Vice President, (Marketing), Bajaj Auto said, "Long distance group riding has gained tremendous momentum in recent years across India. Avenger brand embodies 'Liberation' and these FLG rides symbolize that value in the best way possible. It further helps the riders to get the best experience out of their Avengers. With Avenger FLG Rides, we want to encourage our valuable customers to experience the feeling of liberation in riding to the most breathtaking destinations. Avenger FLG has been uniquely designed with resources and infrastructure that promotes group riding in a safe and professional manner."
Bajaj Auto mainly aims at safety and security of riders so their rides are professionally supervised by leading adventure operators. Each ride is accompanied by a support vehicle and certified personnels with medical experience. Bajaj have set rules and regulations where in there is no night riding allowed and have also set a limit to the riding hours per day.
Story: Richie Fernandes