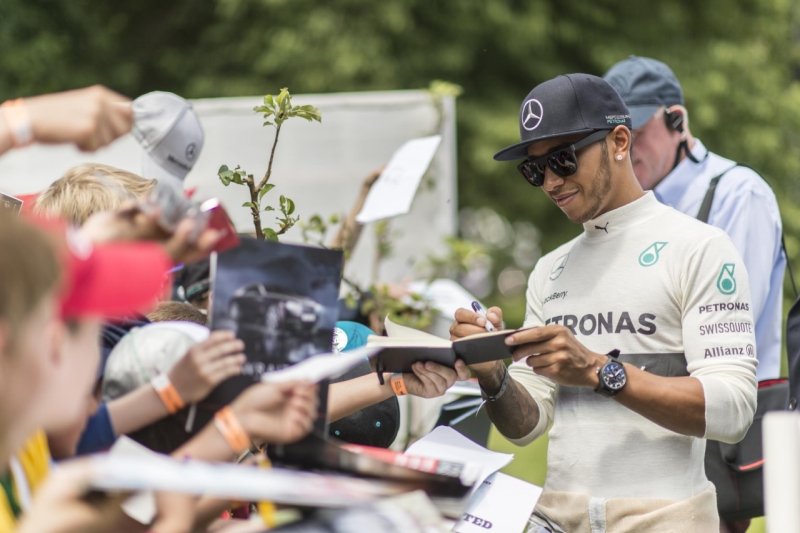 The answer to the question in our headline would be an emphatic "yes" if the Brit racer had his way, at least if his most recent quotes are anything to go by.
It would be fair to say that F1 superstar and modern day racing legend Lewis Hamilton is a bit of a speed-junkie. And if you want the ultimate speed thrill, lets be honest, two-wheels is where its at.
Well, it seems that Hamilton is in agreement with us on that one, because he spoke recently to sponsors Monster Energy, and had the following to say when asked about following his buddy, and fellow Monster Energy athlete Valentino Rossi into the MotoGP in the future – "I love bikes – I don't really drive too much off-track, I tend to ride my MV Agusta bikes around. The sense of freedom you get is amazing when it's just you and the bike. But racing one would be a whole different proposition. I'm a big fan of MotoGP; it's just a very cool series. I would really love to get my hands on a MotoGP bike one day!"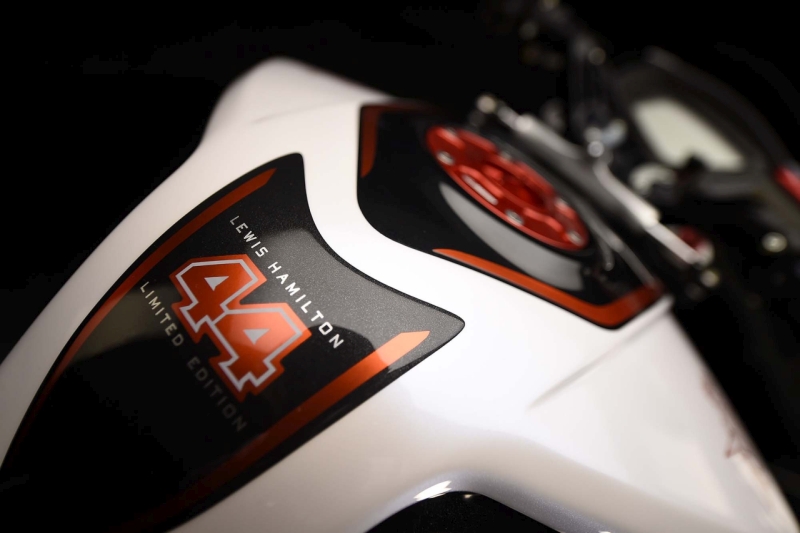 Wouldn't we all, Lewis? Wouldn't we all. As for what MV Agusta bike he was talking about, he was only referring to his bespoke Dragster RR LH 44 built by the Italian superbiking wizards to his exacting specifications. Watch him talk about his love for bikes in MV Agusta's video below.
If you want any more proof that Lewis is a cool bloke who likes his bikes, here's him dropping a casual tweet about hanging out with his mate VR46.
Really good catch up with @ValeYellow46 #MotoGP @MonsterEnergy pic.twitter.com/ni7ssF9uzn

— Lewis Hamilton (@LewisHamilton) June 16, 2014
And when I thought he couldn't get any cooler I find out he supports Arsenal Football Club too! (No relevance to racing, just putting it out there). So if Lewis wants to saddle up into a MotoGP bike, more power to him, we only wish he takes us along for the ride as well.
Source: Monster Energy