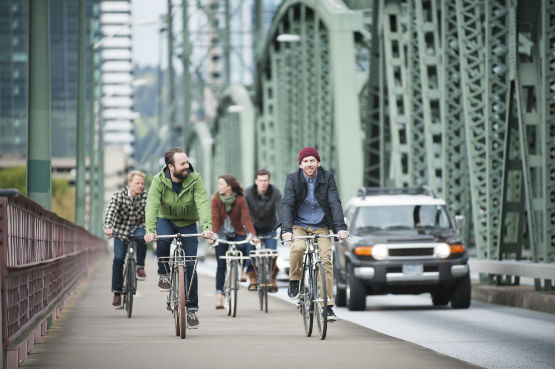 Fashion plays a very crucial role in our day to day lives and who else than popular fashion brand Levi's to showcase this. The denim heavyweights have unveiled the new fall commuter collection for those who want to commute in style. Created for cyclists on the move, the Levi's Commuter series stays stronger longer.
Constructed with protective features and fabrics for active lifestyles, these pants, shirts and jackets are the epitome of functionality with uncompromised style. Catered towards the new breed of fashion conscious public on our roads, this collection up's the oomph factor on the streets.
The 2013 Levi's Commuter Series – Form, Function and Cycling is now available at the Official Levi's stores and other leading stores in India.
Story: Sayem Syed