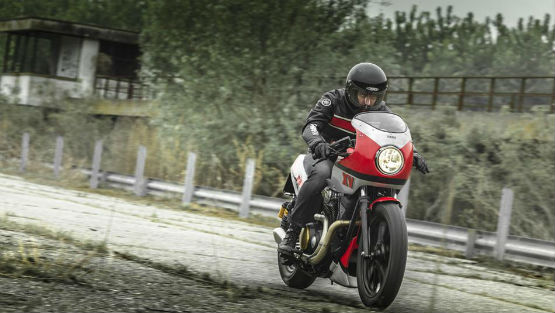 The editorial staff of Italy's 'LowRide' magazine have resurrected classic 1980s motorcycle appeal by customising a modern Yamaha XV950 as part of the company's Yard Built Project.
According to Giuseppe Roncen, the editor of 'LowRide', the style choice is a tribute to pragmatism spiced up with a pinch of 1980s nostalgia. 'LowRide' wanted to create something really amazing so it turned to Yamaha's heritage and decided to dust off the 'eighties style with a replica of the legendary Yamaha FZ750, the highly influential sports road bike. Radically changing the look of a standard motorcycle is easy; altering the appearance while improving its dynamics without cutting or welding anything, keeping costs down and respecting the original project, though, is more difficult to do. This special looks radically different from the basic model, yet the chassis, mechanics, and electrics are all still perfectly standard.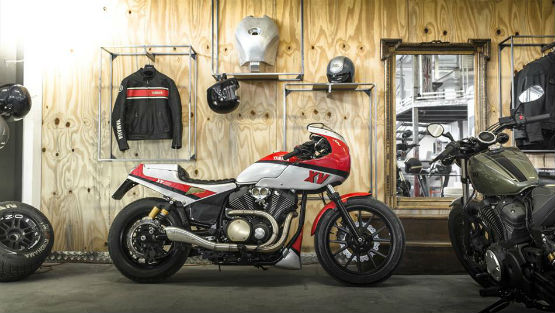 Using a half fairing, tail unit and cowling inspired by the Yamaha FZ750, the 'LowRide' team has produced a Yamaha XV950 model complete with ABS system. The style of the renamed "Pure Sports" special – as used to be written on the fairing of the iconic FZ750 – has been masterfully defined by the Italian designer Oberdan Bezzi and combines aesthetics with genuine custom build potential. All the work is bolt-on, reversible and replicable, so you can create easy-to-assemble bodywork in metal or composite material, which makes it easier for dealers, customisers or bike enthusiasts to build their own interpretations. The bike uses an air-cooled V-twin engine displacing 942 cc, which is mated to a five-speed constant mesh gearbox. Peak power rating stands at 52.1 PS at 5,500 RPM and max torque at 79.5 Nm at 3,000 RPM.
Story: Nusheen Bhathena