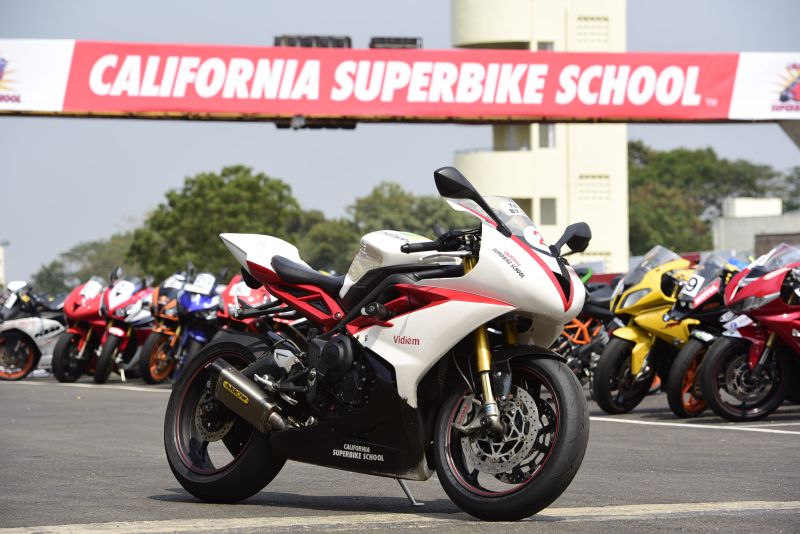 The renowned riding academy will conduct two batches in 2017
It was in the 1970s that Keith Code, a California-based motorbike racer, first decided to research performance riding techniques. His main aim was to discover what made the fastest guys faster than the rest, and in 1976 he initiated the Keith Code Rider Improvement Program that had a strong impact on the club racing scene of the time. In 1980 he started the California Superbike School, a track riding school with a focus on improving cornering skills, by breaking down the act of going around a corner into its most basic components, including vision, throttle control, body position and much more. Students also learn about motorcycle dynamics, what control input yields what result, and how to prevent the motorcycle from feeling unstable mid-corner. The school has, for over 35 years, been responsible for successfully training several world-class racers, has held sessions in several countries all around the world, and they first came to India in 2010.
For 2017, the California Superbike School will hold two batches, the first from February 24 to 26, and the second from March 3 to 5. Interested riders can sign up on www.superbikeschoolindia.com and head to the MMSC racetrack in Chennai, where world-class coaches will teach them the fundamentals of riding a bike around the track fast and safely. The cost for this year's session is Rs 66,000, and you would need to take your own bike and complete riding gear. A one- or two-piece suit is compulsory, along with gloves, riding boots and a Helmet. The curriculum at the school is not solely for track riders, and even enthusiastic street riders can benefit from applying these skills to become safer and more in control of their motorcycles on the road.