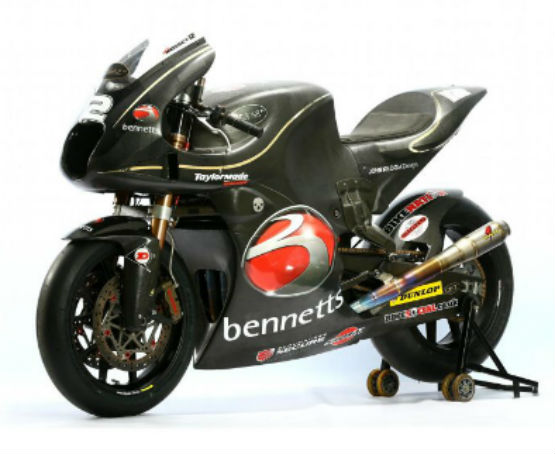 The Brough Superior race bike will make its foray into Moto2 this year in Round 13 at Silverstone.
For a while now there have been complaints regarding the lack of innovation in the chassis design in Moto2. Sure, there were some advancements but those came from the so called 'wildcards' in the series. The French team, Promoto Sport showed some promise with their successful stint at Le Mans with their Transfiormer chassis. However, Brough Superior is about to change the status quo by participating in a competitive race, after their appearance at the Goodwood Festival of Speed this past year.
Basically a re-branding of the design created by John Keogh and Taylormade Racing, the bike uses a monocoque chassis made of carbon-fibre with an integrated fuel tank. The front suspension is a single-wishbone with damping in the front forks. The rear swingarm is made entirely from carbon-fibre as well. In order to make the bike narrower, the radiator has been shifted to the rear.
Luke Mossey will race astride the Superior. He is currently competing in the British Supersport Championship. The racing effort sees the backing of the British insurance giants, Bennetts, who are the largest motorcycle insurers in Britain.
Story: Pranjal Bhatnagar