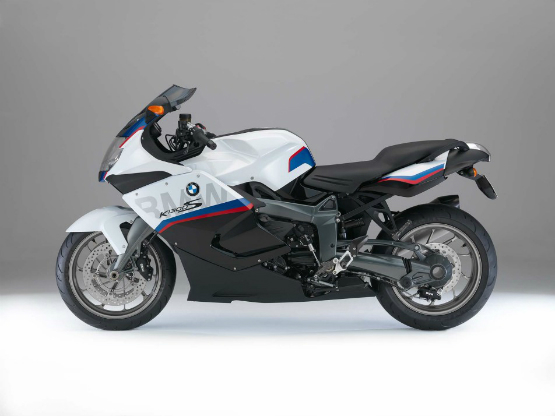 It is common knowledge that mid-year product updates are manufacturers launching reworked previous-year machines.
BMW are no exception to this unspoken rule. The new 2015 models are ready for some action, the new paint scheme being the only discernible difference in these 'new' models.
BMW have released information about the new K1300S Motorsport. The Motorsport features a black engine spoiler, tinted wind-shield, HP wheels, and an Akrapovic exhaust. However, the most striking change is the colour scheme. The Motorsport comes in black storm, light white and lupine blue colour scheme, with a bit of red striping thrown in for good measure. The real shocker, though, lies in the fine print. BMW have said that all previous colours of the K1300S will be discontinued after the 2014 model, thus making the Motorsport the only version to be available. This most likely signifies that the Motorsport will be the last of the K1300S design, with BMW trying to unload manufactured units before releasing a new model.
In mechanical terms, the Motorsport is identical to the 2014 model. It is powered by a 1293-cc water-cooled I-4 with four valves per cylinder and two overhead camshafts. Twin 320mm discs with four-piston callipers handle the braking up front while a single 265mm disc with a two-piston floating calliper does the job at the rear. As with all BMW models, ABS is present as standard equipment. As of now, the price in Germany is €19,950 (Rs 16.22 lakh approx) with worldwide pricing information to be released soon.
The new BMW S1000F is likely to make its appearance soon. The inline-four S1000RR based sport tourer will most likely be taking over as BMW's sport focused tourer. If both, the K1300S Motorsport and the S1000F, stay on BMW's line-up simultaneously there would be a serious overlap between the machines. Perhaps this was another factor for BMW releasing what is possibly the last K1300S.
Story: Pranjal Bhatnagar