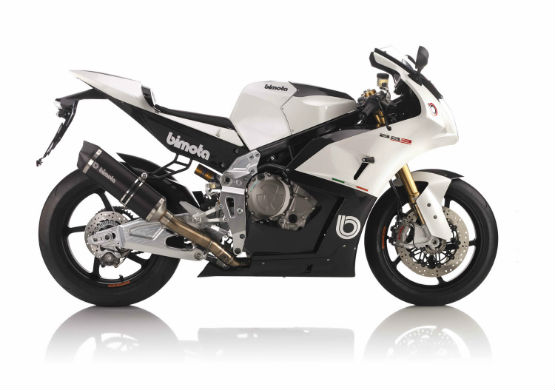 Bimota has tasted a fair amount of success in World Superbike Championship. Now, the Italian manufacturer will be fielding Ben Wylie and Brandon Cretu for the 2015 road-racing season. The duo will be racing the BB3 Bimota at four events namely North West 200, Isle of Man TT, Ulster Grand Prix and Macau GP.
This won't be the first time Ben and Brandon are sharing the pit. Back in 2011 and 2012, Cretu rode with Ben as a part of the Wylie Racing team. Commenting on the partnership, Wylie who is also the team manager for Wylie Racing stated, "I am confident we can get the best out of Brandon and having worked together before, I feel we can really benefit and learn from each other's experience. I`m looking forward to riding a bit more this year on a very competitive bike and getting myself back to where I know I should be, fighting for top 10 positions in all 3 big bike TT races. "
30-year old Cretu is the youngest American to have ridden at the IOM and set the fastest lap in a senior race in 2014. Wylie has had a long-term association with superstock, British Superbike Championship, world endurance and Isle of Man TT series.
Story: Aniruddha Mulgund