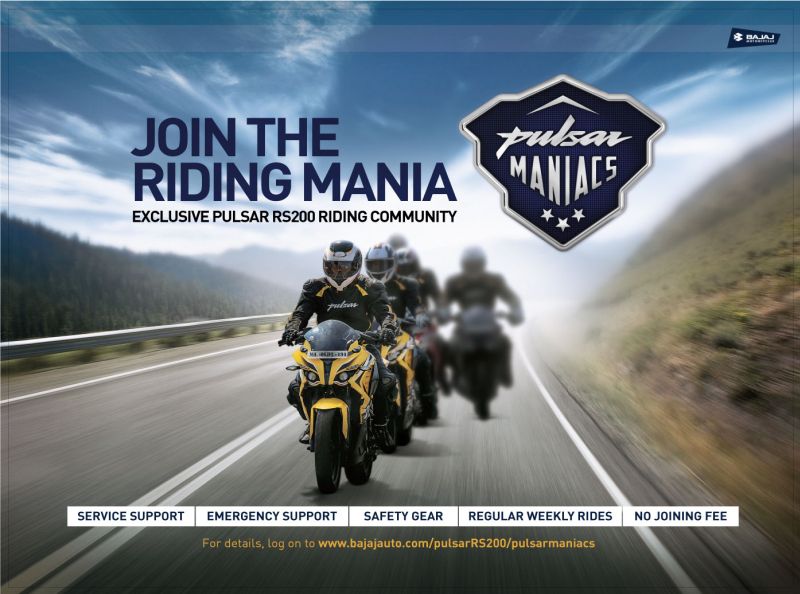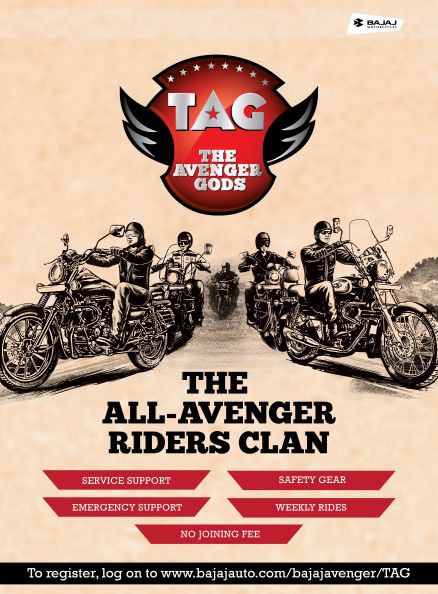 Pulsar Maniacs and The Avenger Gods set up chapters in seven metros
June 21 is World Motorcycle Day, and to commemorate this day Bajaj have initiated exclusive motorcycle clubs for Pulsar and Avenger owners. Pulsar RS 200 riders in Delhi, Mumbai, Bengaluru, Chennai, Pune, Hyderabad and Kolkata can join the Pulsar Maniacs, while Avenger riders in these cities can gain membership into The Avenger Gods (TAG). There is no fee to join these clubs, and Bajaj will regularly organise professionally-supervised group rides, complete with service and emergency support. The rides will range from simple Sunday morning breakfast runs to long-distance weekend-long trips, with the complete support of Bajaj Auto.
The TAG community of Avenger riders have already planned their first long-distance trip, a format they refer to as FLG (Feel Like God). The first FLG ride will be flagged off on June 23, and 15 Avenger riders will ride from Chandigarh to the Tirthan valley and back, covering 700 kilometres on mountain roads over three nights and four days.
Commenting on the launch of the communities, Sumeet Narang , VP Marketing at Bajaj Auto said, "The group riding phenomena is taking off enormously, however a large section of customers stay away from it because of safety considerations. As the market leader in the sports segment, we are committed to keep abreast of customer trends. We have now put in place all the required infrastructure to enable Pulsar RS 200 and Avenger customers to experience the fun of group riding in a safe and professional way."
Riders who wish to join either of these clubs can log on to www.bajajauto.com/pulsarRS200/pulsarmaniacs or www.bajajauto.com/bajajavenger/TAG to register.
Alternatively, you can call the chapter in your city; numbers are given below.
| | |
| --- | --- |
| Pune | +91-7410018222 |
| Bangalore | +91-7349275188 |
| Mumbai | +91-7410018221 |
| Delhi | +91-9971700307 |
| Chennai | +91-7338891188 |
| Hyderabad | +91-9704699362 |
| Kolkata | +91-9073382289 |