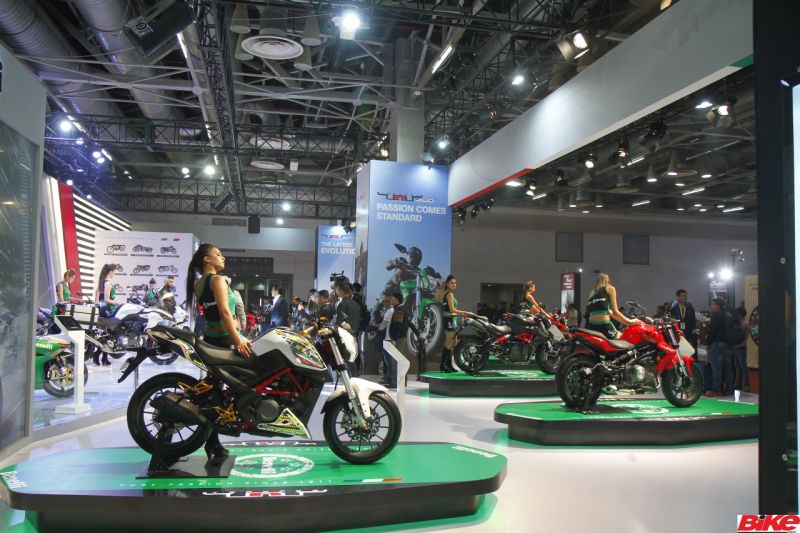 With all the excitement of EICMA and Tokyo Motor Show behind us, it is time to count down the days to Auto Expo – The Motor Show 2018. The event is being organised by Society of Indian Automobile Manufacturers (SIAM) in association with Automotive Component Manufacturers Association of India (ACMA) and Confederation of Indian Industry (CII). The event will be inaugurated on February 8 and will span across February 9-14. The venue for the event will be the India Expo Mart in Greater Noida. The organisers have revealed that the event has been extended by a day thanks to the participation and demand seen in the previous edition.
From what we have been told, it looks like we are in for an interesting motor show. In addition to the usual static displays, this year the event will also focus on 'Entire Mobility Eco-System'. The organisers have also revealed that the Auto Expo will feature a 'Co-create, co-exist and celebrate' theme. This year the motor show will have the following zones; Automotive Innovation, Exotica, Motorsports, Auto Gaming Arena, Future Mobility Experience, 70 Years of Indian Automobility, Anti-counterfeiting, and Application Vehicles.
Automotive Innovation will be a platform that sheds light on various concepts that have had a positive impact on the automobile industry in the past 12 months. Exotica is bound to have a captivated audience drooling over the beautiful vehicles on display. If that is not your thing, then you could check out the motorsport vehicles in their exclusive section. The E-gaming society have revealed that they will organise the first All-India Auto Gaming Championship at the Auto Gaming Arena. For those who would like to remain updated about what's in store for the automotive industry in the coming years, the Future Mobility Experience will be the right choice. SIAM have some engaging activities in store to promote genuine spare parts in the Anti-counterfeiting section. The Auto Expo will also have a section dedicated to application vehicles (army vehicles, rescue vehicles etc) and a tribute to 70 years of the automobile industry in India.
We can expect manufacturers like Hero MotoCorp, TVS Motor, Honda Motorcycole and Scooter India (HMSI), Piaggio, Suzuki Motorcycles, and India Kawasaki along with a horde of other participants. This is the first time Kawasaki are displaying their products independently at the Auto Expo.
Tickets are available on BookMyShow.com and are priced from Rs 350 (public hours – 1 p.m to 6 p.m) to Rs 750 (business hours – 10 a.m to 1 p.m).
Check out what is expected at the four-wheeler front.
Story: Joshua Varghese