Ather Energy have launched two electric scooters; the 340 and the 450. They are priced at Rs 1.10 lakh and Rs 1.25 lakh (both prices are on-road, Delhi incl FAME subsidy).
IIT graduates, Tarun Mehta and Swapnil Jain, founded Ather Energy. During the course of their journey, they managed to rope in the financial backing from Hero MotoCorp. They have also been financially supported by Sachin and Binny Bansal. And now Ather have come up with their first products.
At the moment, Ather have two models on offer; the 340 and the 450. Their visual appeal is a consequence of the sharp lines and contemporary design language. All the lights are LEDs and further amplify the scooters' great looks.
The 340 is the production model of the previously-teased, S340. The BLDC motor on the 340 produces a peak power of almost 6 PS and a peak torque of 20 Nm. Ather are claiming that the scooter reaches 40 km/h from a standstill within 5.1 seconds. Powered by a 1.92-kWh lithium-ion battery, the 340 has a claimed range of 60 km per charge and a top speed of 70 km/h.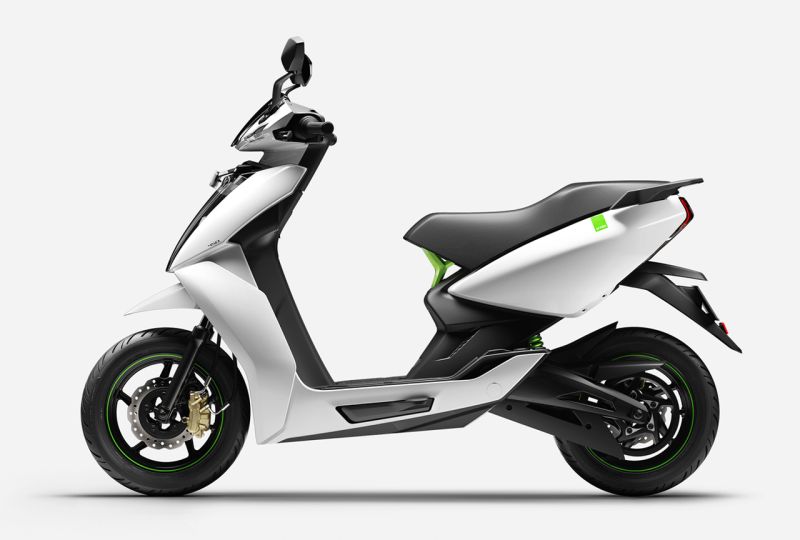 If you thought the 340 was impressive, wait till you see what the 450 is capable of. Although both scooters look similar, the 450 dismisses 0-40 km/h in a mere 3.9 seconds. A 2.4-kWh lithium-ion battery powers a BLDC motor that produces a peak power of 7.34 PS and a peak torque of 20.5 Nm. It can achieve a top speed of 80 km/h and has a range of 75 km per charge.
Both scooters are belt-driven and their batteries are capable of being charged from 0-80 per cent within two hours and 40 minutes. Information is relayed to the rider off a seven-inch LCD touchscreen. The scooters have a wheelbase of 1,278 mm and a ground clearance of 160 mm. At 118 kg, they are not particularly light; at least not when compared to other electric scooters available in the country. The 12-inch alloy wheels at both ends are shod with tubeless tyres. Single discs at either end take care of braking duty, and are supplemented with the safety of a Combined Braking System.
As for warranty, Ather are offering a two-year or 30,000-km warranty on the vehicle and a three-year warranty for the battery. In addition to the cost of the scooter, you can also subscribe to the Ather One plan. Portrayed as a scheme to reward the user with a hassle-free experience, Ather One will take care of almost every issue related to the maintenance of the scooter. It costs Rs 700 per month and is available in two schemes.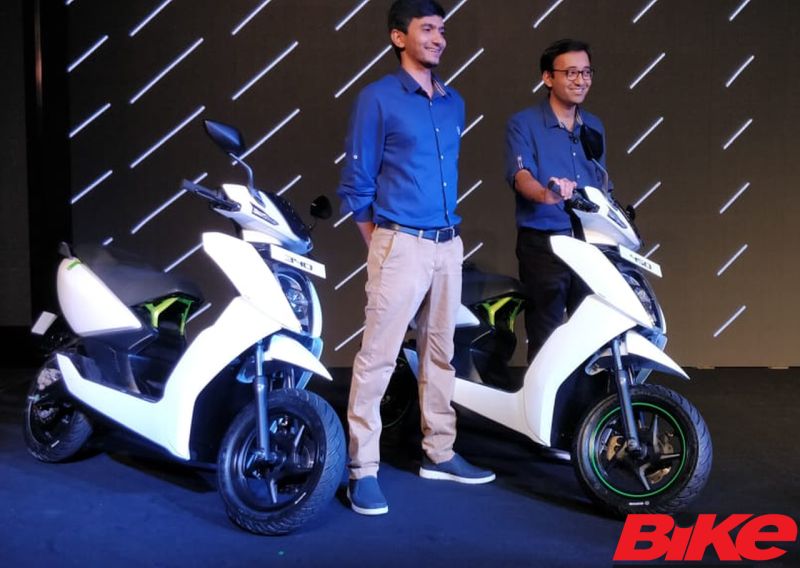 Another feature of the Ather One plan is that owners will potentially never have to pay for charging their scooter. Either plug the vehicle in at an Ather charging outlet in the city or charge it at home with a special Ather charging point which the brand will install for you when you purchase either scooter. The charging bill you incur while charging the scooter at home will be reimbursed by Ather once every three months. All service costs will be borne by the company as part of these schemes as well. This includes labour charges and the cost of parts that need to be replaced under regular service. Yes, it includes consumables like brake pads as well. Furthermore, Ather also guarantee that you will never be left stranded, thanks to their roadside assistance programme.
Ather Energy are now accepting pre-orders in limited numbers. From 8 June onward, test rides will be available at AtherSpace in Indiranagar, Bengaluru.
Story: Joshua Varghese